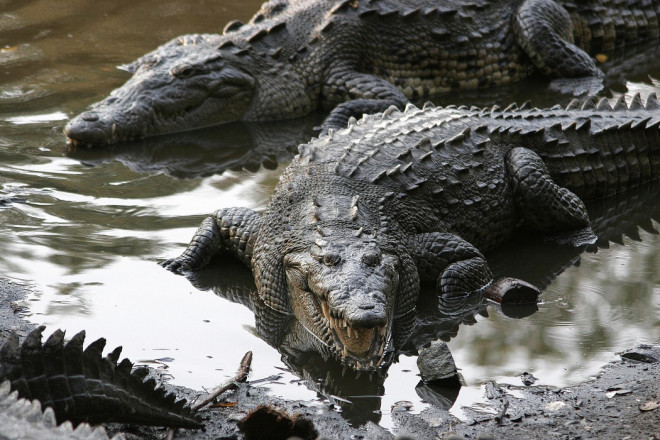 Coastguards in the Philippines have discovered the body of a fisherman clamped in the powerful jaws of a crocodile.
The coastguards shot the crocodile in an attempt to free the man, who was still attached to a rope he had attached to his fishing vessel for safety.
He was discovered on Thursday by coastguards in the crocodile-infested waters of the Rio Tuba, about 710km from the capital, Manila.
It was reported the man found himself adrift in the river while fishing for sea cucumbers.
Lieutenant Greanata Jude told the Australian news website news.com.au that the fisherman had attached himself by rope to the fishing vessel in order to keep the boat close: "On the side of the boat was the body of the victim being bitten by a crocodile. The body was tied to the boat".
After coastguards had shot the crocodile it released the body. It was recovered by villagers, but the man was already dead. The reptile escaped back into the river.
The fisherman was from a nearby village. The attack follows that of another man, killed by a crocodile in the same region, who was eaten in 2011 while gathering wood.