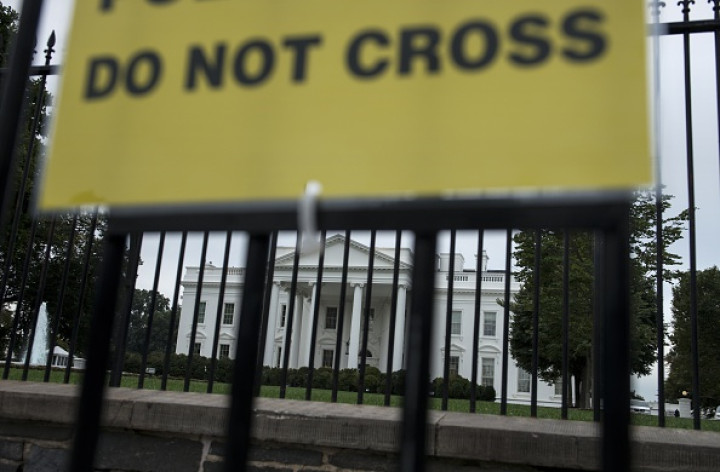 A man who jumped the White House fence on Wednesday evening was taken down by the Service dogs, a Secret Service spokesman said.
"Dogs got him," spokesman Edwin Donovan said, referring to the intruder.
The intruder has been identified as Dominic Adesanya, 23, of Bel Air, Maryland. He was unarmed at the time of his arrest.
Video showed Secret Service agents surrounding the man on the north lawn of the White House, which was put on lockdown for about 90 minutes. The man punched one of the dogs that attacked him, as seen in the video, reported Reuters.
Two Secret Service dogs "were taken to a veterinarian for injuries sustained during the incident," Donovan said.
The man climbed the fence around 7:15 pm (23:15 GMT) and was apprehended by the cops thereafter. The lockdown was lifted shortly before 9 pm.
"The individual was immediately taken into custody on the North lawn of the White House by Secret Service Uniformed Division K-9 teams and Uniformed Division Officers," Donovan said.
The man was then transported to a hospital for evaluation, the spokesman said.
The latest White House security breach happened the same day a gunman attacked Canada's parliament in Ottawa.
This is the second reported incident of an attempted break in at the White House.
On September 19, Omar Gonzalez, jumped the White House fence and allegedly dashed across the lawn and entered the building with a knife in his pocket.
Gonzalez has been charged of "assaulting, resisting, or impeding" US Secret Service agents.
He was accused of entering the main door of the White House after hurrying across the presidential mansion's lawn. The president and his family had left the White House only a short time before the break in.