Man is Seriously Gored During Bous a la Mar Festival in Denia, Spain
A man thought to be in his fifties has been seriously injured by a bull during an annual festival called Bous a la Mar (Bulls to the Sea) in Denia, near Alicante in Spain.
The man had been trying to go to the beach, leaving a protected area, when he slipped and fell. The bull then gored him in the scrotal area, causing severe bleeding. At the time he was taken to the hospital in Denia, the wounded man was still conscious.
During the annual festival revellers provoke bulls to chase them until they all fall into the sea. The bulls are then lassoed and towed back to dry land by small boats.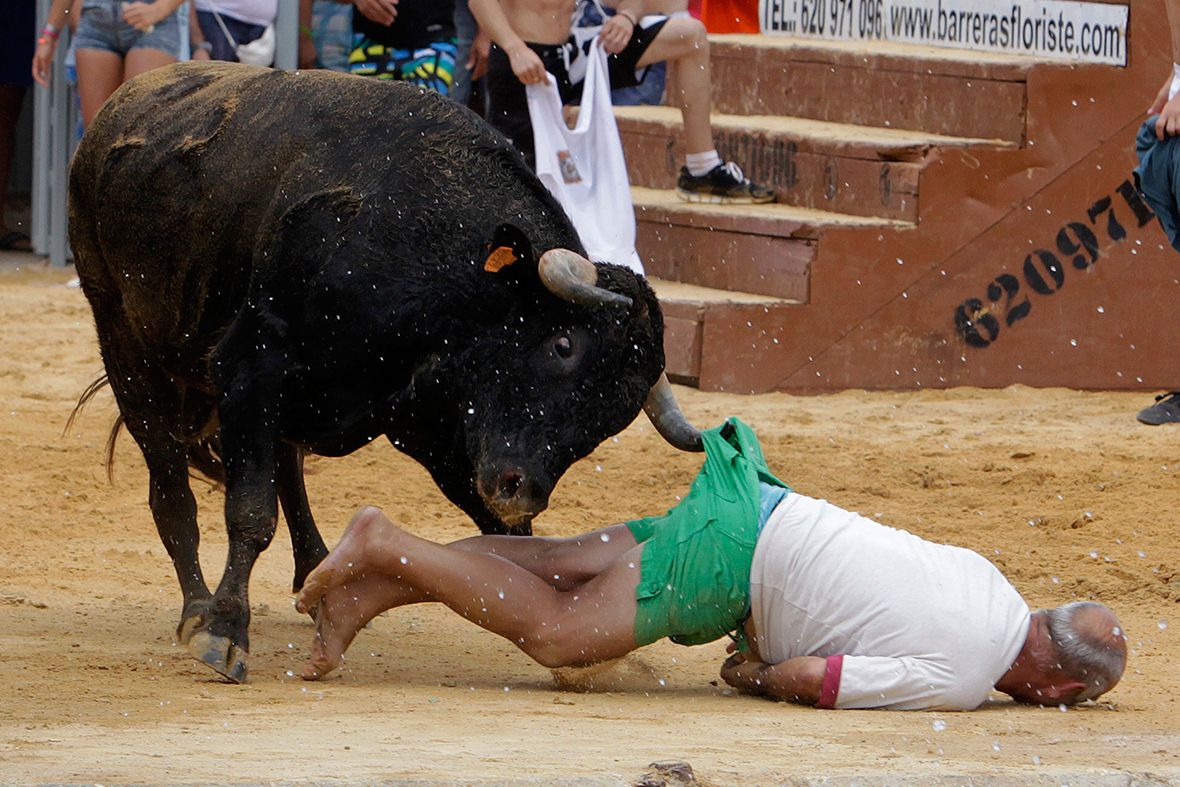 © Copyright IBTimes 2023. All rights reserved.