One person was gored in the thigh and four people were taken to hospital during the first running of the bulls of the San Fermin festival in Pamplona.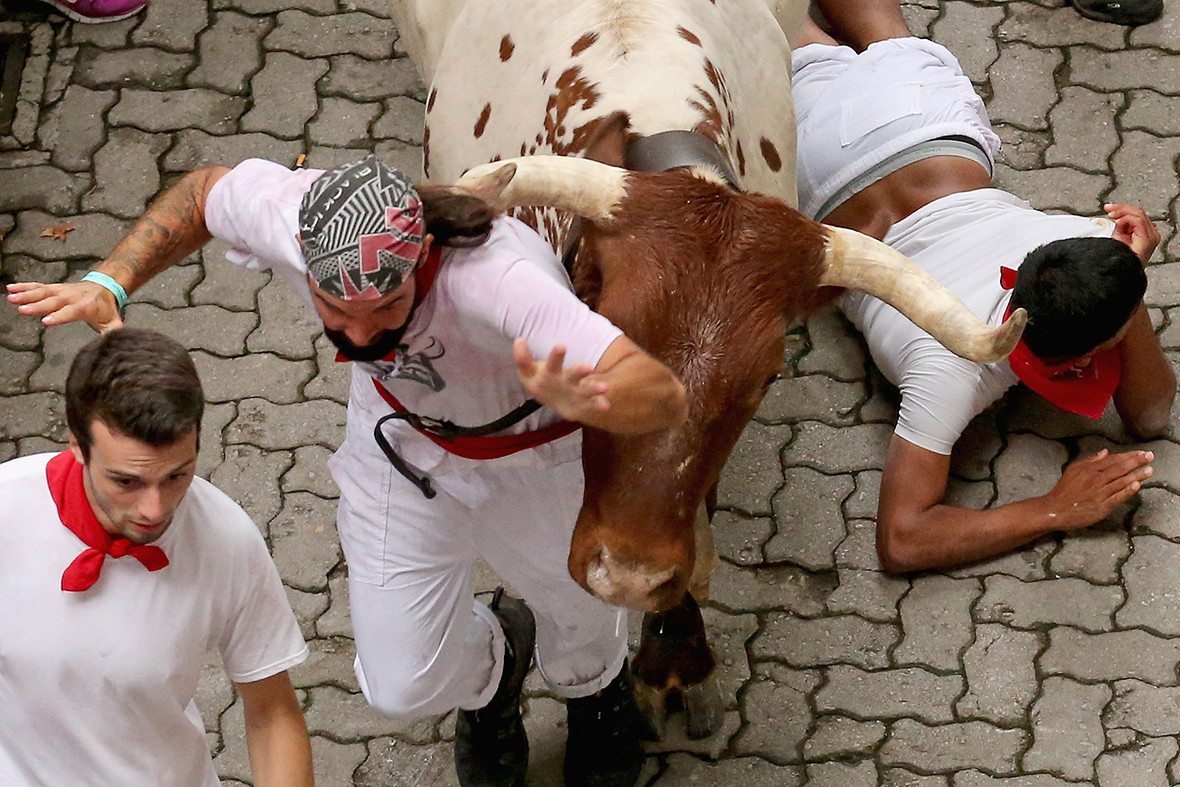 Thousands of thrill-seekers tested their bravery and speed by dashing with fighting bulls through the streets of the northern Spanish city of Pamplona.
The run sees people racing with the bulls along a narrow 930-yard (850-metre) course from a holding pen to the city bull ring, in a mad dash lasting just two minutes.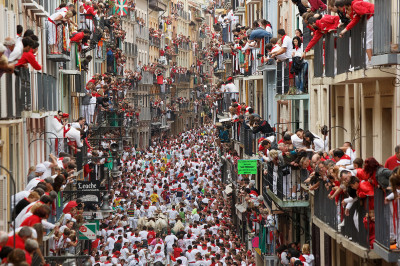 Dozens of people are injured each year in the "encierros," as the runs are called in Spanish. Most are hurt in falls. Fifteen people have died from gorings since record-keeping began in 1924.
The nine-day fiesta was immortalised in Ernest Hemingway's 1926 novel "The Sun Also Rises" and attracts thousands of foreign tourists.
The bulls which take part each morning are invariably killed by matadors in evening bull fights, and their meat is served up in Pamplona's restaurants.
In south-eastern Spain today, a man was seriously injured after being gored in the scrotal area during the Bous a la Mar festival in Denia.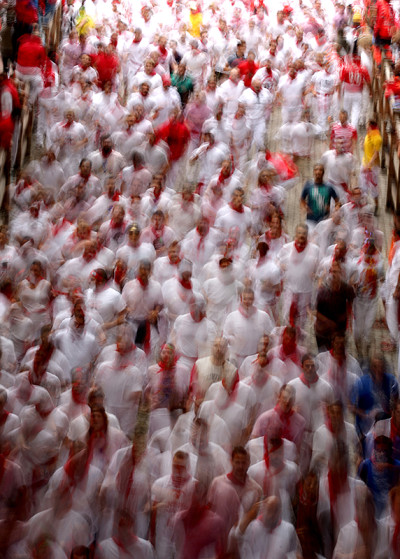 Thousands of people crammed into the main square of Pamplona on Sunday for the start of the San Fermin running of the bulls festival.
Wine-soaked revellers wearing traditional white outfits and red scarves gathered for the noon launch of a firework signalling the beginning of the nine-day festival.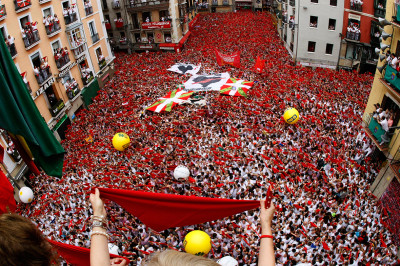 Pamplona is located just south of the Rioja region, and wine has for centuries played an important role in the celebrations commemorating the city's patron saint.
Festival-goers drank from traditional leather wine pouches, or delighted in spraying red wine over each other. Others poured wine from balconies overhead.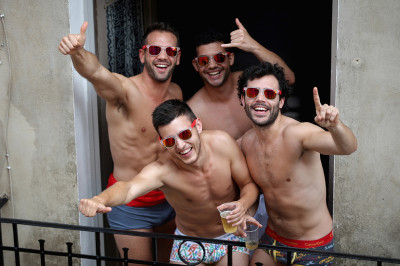 Animal rights activists protested ahead of the running of the bulls, warning that 48 bulls are killed at the festival each year.