A 24-year-old man died after being stabbed in the heart by his girlfriend who flew into a rage after she accused him of spending too much time on Facebook and contacting other women online.
Damon Searson was using the social network just moments before his girlfriend Terri-Marie Palmer, 23, took a bread knife and attacked him at their caravan home in Lancashire following an argument over his Facebook obsession. A neighbour, who heard their row, was called to the scene by Palmer where Searson was found on the floor with a chest wound and a bloody knife next to him. The police and ambulance were called however Searson died from his wounds shortly after being admitted to a local hospital.
Palmer told police she was only passing the knife to Searson and stabbed him accidentally, claiming "It's a carving knife. We literally only got it today. It's really f****** sharp," the Mirror reported.
However, it was revealed that Palmer was growing increasingly annoyed at Searson's social media habits where she claimed he was continually "blanking" her, posting topless pictures of himself and adding girls to his contacts. In one text message Palmer sent to Searson it read: "Crying myself to sleep for the second time this week and it's only Wednesday. Thanks Damon. I'm so angry and hurt I honestly want to f****** stab you."
Just minutes before the fatal stabbing in August 2015 it was reported that Palmer took to her own Facebook page to vent her anger: "He p***** me off sitting on Facebook, completely blanking me when I'm talking to him."
"All he does is sit there and adds loads of girls. He's a f****** little p***k. I'm fuming with him."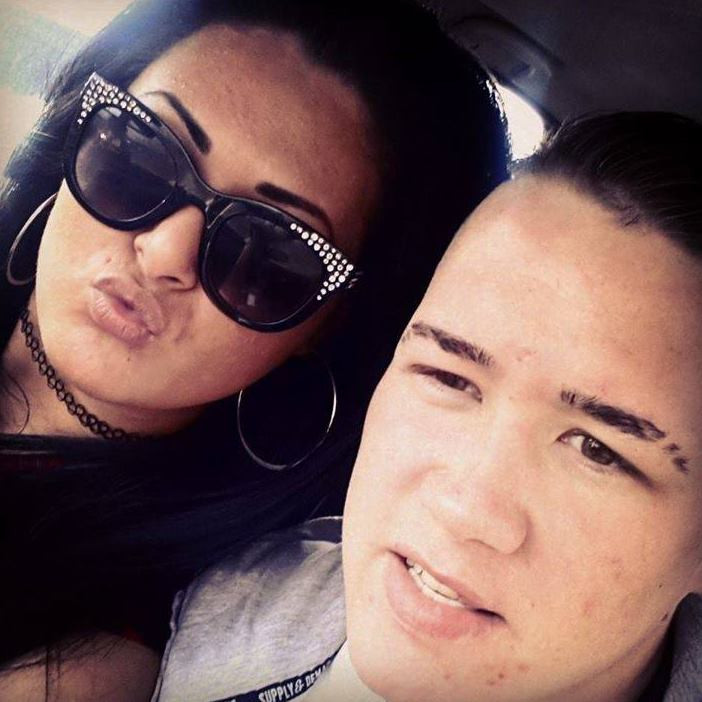 Preston crown court heard how their turbulent relationship was made more unstable from the influence of social media culminated in a tragic ending. Another incident that added fuel to Palmer's rage was described, where Palmer commented "gross" on a shirtless picture of Searson which led him to reply: "Didn't expect any different to come out of your mouth f****** g* b****."
When police informed Palmer of her boyfriend's death she reportedly said she "didn't mean for it to get him" and denied murdering Searson at the trial. However, the jury found her guilty and she was sentenced on 19 February to life imprisonment with chance of parole in 12 years.
"This was a tragic case where a young man received a single stab wound to his chest during a domestic dispute with his girlfriend," said Detective Inspector Nina Foley from Lancashire Police.
"Palmer had attacked Damon Searson following an argument that night, giving different accounts to the ambulance service and attending police officers. Sadly, Damon Searson lost his life but Terri Palmer will have to live with the knowledge that she was the one responsible."