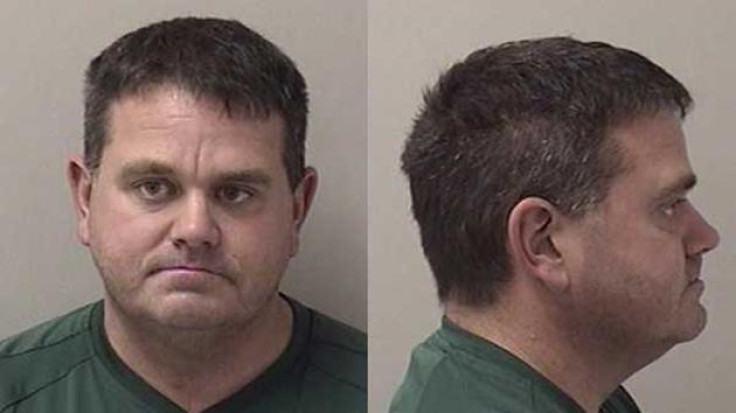 A court in Illinois has found a man guilty of killing his own grandmother in what prosecutors said was a murder fuelled by the man's greed to continue his lavish lifestyle. Richard Schmelzer, 44, was found guilty of first degree murder after jurors returned the verdict on Tuesday afternoon (20 December).
Schmelzer was found guilty of stabbing to death his grandmother, Mildred Darrington, 85, in her home in East Dundee, a small village in Illinois. According to the Chicago Tribune, the court heard that Schmelzer had driven 14 hours from Texas to commit the murder, having attempted to set an elaborate alibi.
Schmelzer claimed he was attending a three day work conference and provided receipts from a Texas restaurant, but his alibi fell apart. Juror's heard that restaurant employees said Schmelzer was not there, his cousin was found to have rented a car for him, and a phone he had purchased had been picked up by cellular towers all along his journey to Illinois.
The court heard that Schmelzer had an extravagent lifestyle, including paying for a $250-an-hour escort in Las Vegas. Prosecutors also said that he had already left his grandmother with $30,000 against her credit card before her death. Schmelzer would have inherited half of Darrington's $800,000 estate.
The Kane County State's attorney Joe McMahon said that the crime was "still hard to fathom" and that "it was done because he was so overcome with greed."
"This man killed his own grandmother to further a lifestyle of gluttony that he couldn't otherwise pay for. He had 14 hours and 900 miles to rethink his plan, but he carried it out anyway. A calculated, cold-blooded murder," said McMahon.
The Chicago Tribune reported that other members of the family bowed their heads and held hands in the court room as they waited for the verdict to be returned. Schmelzer is next in court 25 January, he faces between 20-60 years in prison.