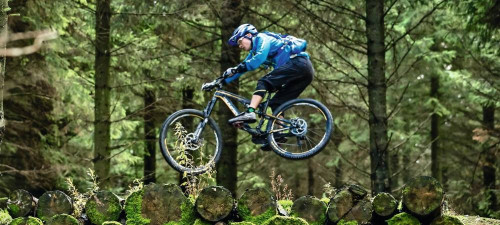 A mountain biking accident resulted in a 'rare' injury for a 22-year-old man. The man sustained a seven-week penile erection after suffering a straddle injury on his mountain bike.
According to a report in the Irish Independent, the unnamed individual endured the embarrassing and uncomfortable condition for a period of five weeks before seeking doctors' help at Tallaght Hospital in Dublin.
After a failed attempt by the doctors, which involved attempting compression with a special dressing for two weeks, they eventually had to have a blood vessel blocked in a non-invasive procedure.
After a month, their patient reported full recovery from the injury and vouched for "satisfactory erection and intercourse".
This unusual condition, which occurs without any sexual stimulation, is known as 'high-flow Priapism.' Apparently his doctors were able to find only two previously documented reports of such a case, and reported this in the Irish Medical Journal.
The successful treatment involved inserting gel foam and four tiny platinum coils at an abnormal connection between an artery and a vein that supplied blood to the man's penis.
Consultant Intervention radiologist at Tallaght Hospital, Ronan Browne, described the treatment as "a great result for him."
"We were very happy with the outcome. It was an anxious time for the patient as it would be for any young man," he said.
The delicate treatment required a great level of expertise as the procedure involved a small risk of impotence.
"You have to get it right -- you don't want to block off too much blood supply," said Dr Browne.
According to online NHS literature, priapism is a medical emergency and if not treated within 24 hours, the penis runs the risk of permanent damage with difficulties getting an erection in the future, reports The Huffington Post.