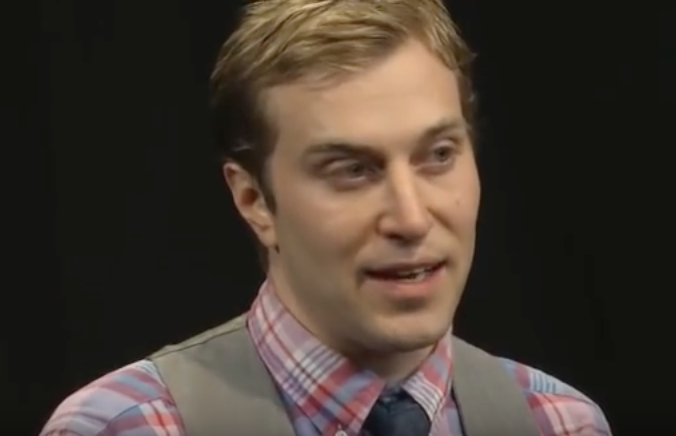 An American attorney who had tried in several states to gain a marriage license for him and his Macbook eventually "married" the computer in New Mexico. He has now filed a lawsuit against a Christian bakery who refused to make him a wedding cake.
In 2014, Chris Sevier made the claim he wanted to marry his computer, arguing that if same-sex couples were allowed to pursue marriage with the object of their desire then so should he.
He presented himself as a "machinist," a man whose "preferred sexual objects" are computers, and stated he enjoyed sex with the devices more than he did with "real women".
Although one might think of the movie Her, where one Joaquin Phoenix falls in love with an operating system voiced by Scarlett Johansson, Sevier's machinations are not motivated by romance.
The lawsuits are merely a means to protest and ridicule the landmark ruling of June 26 2015 that legalised same-sex marriage across the US.
His prime motive is to invalidate same-sex unions based on the fact that if gay couples have the right to marry – "even if they don't have corresponding body parts" – anybody should then be able to marry anything, including inanimate objects. Sevier thinks marriage should be a "defined" thing, only possible for men marrying women.
According to The Register, from 2015 to 2017, he took legal action against the states of Texas, Florida and Utah, where his case was dismissed each time. The Utah ruling made headlines when assistant Utah Attorney General David Wolf rejected Sevier's claims saying that "marrying a laptop computer or multiple partners are not rights protected by the Constitution", that a laptop was in no state to "give consent" and that the computer was less than 15 years old and thus too young to marry.
That did not deter Sevier, who decided to turn the fight off and then turn it back on again.
According to the Washington Times, after his case was dismissed by the Utah Court, Sevier "married" his Macbook in New Mexico.
After the ceremony, he filed a new lawsuit against Colorado bakery Masterpiece Cakeshop, who refused to bake a cake for him and his laptop bride. Quite ironically, Masterpiece Cakeshop is already in court for refusing to bake a wedding cake for... a gay couple.
Sevier has an history of filing peculiar lawsuits. The most bizarre was filed against Apple Inc in 2013. He argued that Apple devices were subjecting him to pornography, which caused him distress.
He claimed that all Apple as a company, should not encourage access to pornography and that their devices should all come with an anti-porn filter. In the complaint, Sevier also stated that porn stars were "unfair competition" to his then wife who "was no longer 21".