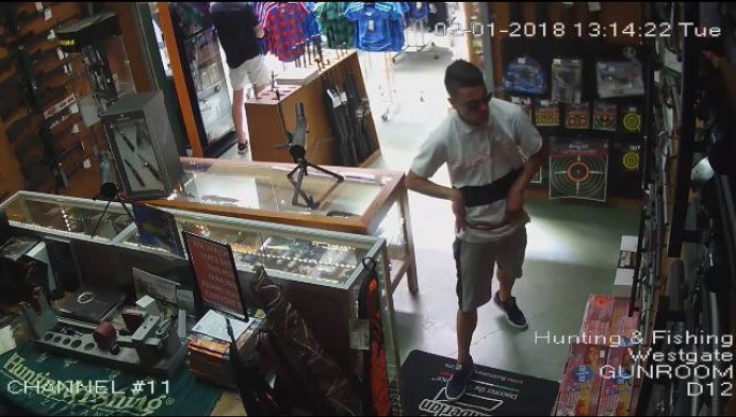 A fishing store in Westgate, Auckland have released a CCTV footage of a thief showing off his kung-fu skills as he kicks and punches the air before allegedly stealing goods from the store.
First, the man can be seen entering the store, walking and looking at numerous items in the hilarious video, which was posted by Hunting and Fishing New Zealand on 19 January. Then he starts punching and kicking the air.
Later in the clip, the man wearing a white T-shirt and shorts can be seen hiding behind a display rack and stuffing things under his t-shirt. He then gets up and pretends to examine other items hanging on the wall, according to Daily Mail Australia.
The incident happened on 2 January.
The video posted by the store also includes clips from the movie Rocky and has the Pink Panther soundtrack.
The store on Facebook wrote: "Please be aware of this master criminal working the Westgate area. We were extremely lucky to foil his plot when we noticed the odd behaviour and the police were waiting for him at the front door during his getaway plan. We recommend you do not approach this individual as he is clearly a kung fu master and should be considered extremely dangerous."
"Police received reports of a man acting suspiciously at a hunting and fishing store in Westgate, Auckland on 31 December 2017 and again on 2 January 2018," Detective Senior Sergeant Roger Small of Waitemata Police was quoted as saying.
He added: "Police have made several inquiries which included reviewing CCTV footage and have identified the offender.
"Police can confirm that a 26-year-old man is facing a range of dishonesty related charges including shoplifting and traffic offences and has been remanded in custody.
"He is also likely to be facing further shoplifting charges when he next appears in the Waitakere District Court on 30 January 2018."