CCTV footage has surfaced that reportedly shows the last moments of an eight-year-old girl named Zainab Ansari, who was raped, strangled to death and then dumped on a pile of rubbish in Pakistan's Punjab province.
Zainab was on her way to a Quran recital when a man approached her, grabbed her by the hand and led her away, according to reports. Her body was discovered some 2 km away from her home by passers-by in the town of Kasur on Tuesday, 9 January.
Police are on the lookout for the murderer, with the man in the clip as the prime suspect, according to multiple reports. The girl was kidnapped when her parents were away on a religious pilgrimage in Mecca, Saudi Arabia.
Zainab's father Ameen Ansari has said that he will bury his daughter's body after the murderer is apprehended.
"We will not bury Zainab until the killer is caught," he said after he and his wife arrived at Islamabad airport, according to the Daily Mail.
He alleged that the police did not cooperate in finding his daughter. "If the police would have acted immediately, the culprit would have been caught."
Zainab's mother said, "I have nothing to say, I just want justice for my daughter."
The murder of the little girl has caused anger throughout the country, with local celebrities like former cricket sensation Imran Khan calling on the police to nab the suspect quickly.
Khan also took to Twitter to express his frustration. "The condemnable & horrific rape & murder of little Zainab exposes once again how vulnerable our children are in our society," he wrote.
On Wednesday, 10 January, a mob took to the streets and attacked a police station and a government building in eastern Punjab province that led to clashes between the group of people and authorities. Two civilians were killed and several injured after police retaliated to the violent protests with firing.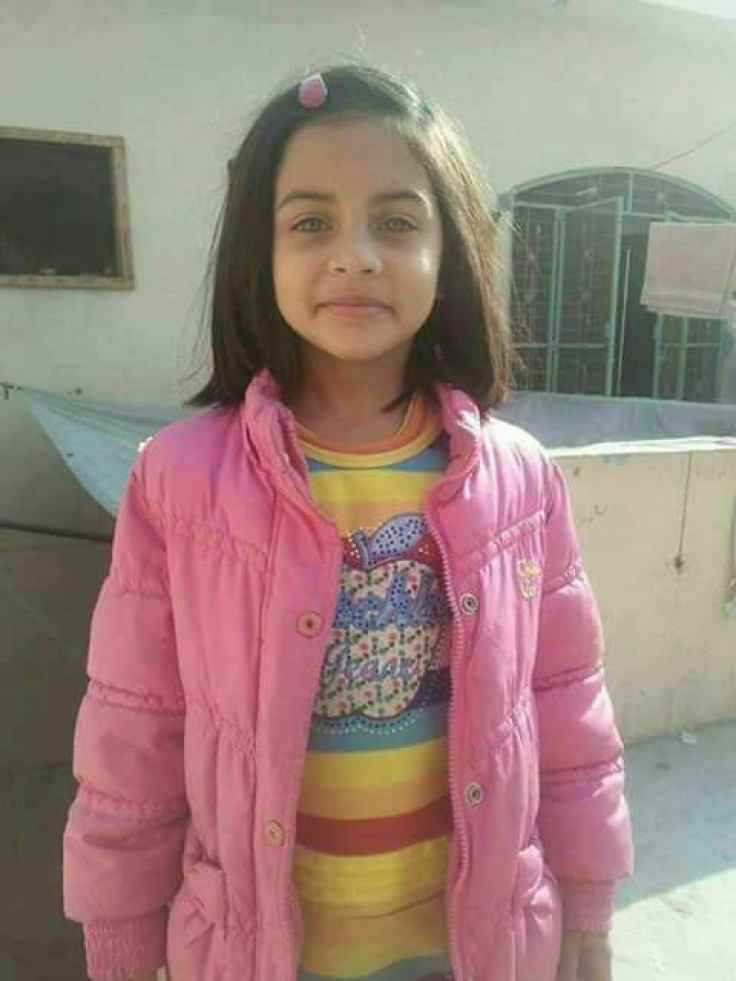 "They started throwing stones at the office and some of the armed protesters shot bullets at police. In order to stop them, police resorted to aerial firing," Malik Muhammad Ahmad Khan, the spokesman for Pakistan's Punjab province, told Reuters.
Locals told Reuters that police firing on civilians was uncalled for.
"A peaceful protest was taking place, some students threw stones and police responded by firing at the crowd," Saleem ur Rehman, a resident of the area who was at the protest, told the news agency.
Zainab could be a victim of the same suspect who police believe abducted, raped and murdered five other children in the city of Kasur in 2017, the Daily Mail reported, citing BBC Radio4's Today Show.