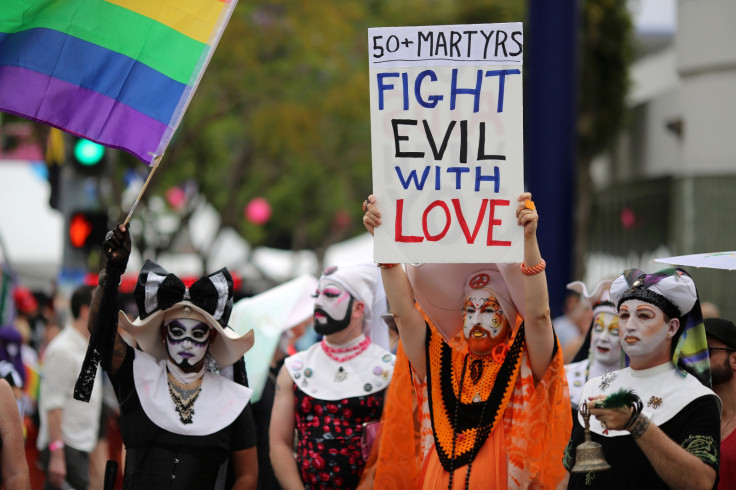 The Los Angeles Pride festival went ahead on Sunday (12 June) despite a man being arrested with a car laden with weapons who was said to be planning an attack.
Authorities found three rifles, ammunition and 5lb (2.2kg) of mixed tannerite powder, which can be used to make a pipe bomb. There were also gun magazines loaded and taped together, a camouflage outfit and a security badge.
The man has been identified as 20-year-old from Indiana, James Howell, according to Santa Monica Police Chief Jacqueline Seabrooks.
Mayor Eric Garcetti had said the man was not thought to be connected to the Orlando massacre with the Los Angeles Times reporting that police were investigating possible motive.
The event had an increased police presence but passed off without incident.