Details are emerging about Orlando nightclub attacker Omar Mateen, who shot and killed at least 50 people and injured 53 others at LGBT nightclub Pulse on Sunday 12 June. The US citizen, of Afghan descent, allegedly pledged allegiance to Islamic State during the massacre and was reportedly on the FBI's radar.
Pulse nightclub attack
According to authorities, Mateen was armed with an AR-15 assault rifle and a handgun. He opened fire at Pulse nightclub at around 2am EDT/7am BST. During the attack, Mateen holed himself up in the club and held dozens hostage. The New York Times reported he was killed about three hours later by a police SWAT team when the unit entered the club.
The Bureau of Alcohol, Tobacco, Firearms and Explosives stated Mateen legally purchased both weapons in Florida within the last week. He had worked since September 2007 as a security guard for G4 Security in Florida, a large company which provides contractors to securing federal buildings.
As a security guard, Mateen was granted access to the weapons he used during the shooting. Law enforcement said that there was no second suspect in the attack.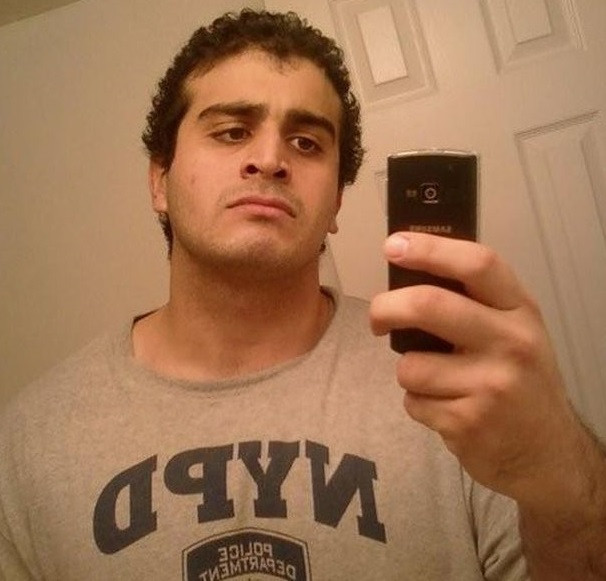 On the FBI's radar
The shooter - who was believed to have been living in the Port St Lucie area - first came to the attention of the FBI in 2013 after his colleagues reported he made "offensive" comments to them regarding radical Islamic propaganda, NBC News reported.
The FBI interviewed Mateen following the comments and again the following year, due to reported ties with an American who travelled to the Middle East and eventually became a suicide bomber. Following both interviews, FBI agents determined that there was no evidence that warranted keeping track of Mateen, the FBI said.
Police are now trying to investigate how deep Mateen's extremism ran. Sources told NBC News that he swore allegiance to Isis leader, Abu Bakr al-Baghdadi, in a 911 call moments before the attack. Although Mateen did not appear to have direct ties to the terrorist organisation, he followed Isis propaganda and referenced the Boston Marathon bombers during the shooting.
Mateen's father, Seddique Mateen - previously identified as Mir Seddique in early news reports - claims his son was motivated by extreme homophobia and not his religion. In an interview with NBC News, his father noted that his son was angered by seeing two gay men kiss during a recent trip to downtown Orlando.
Seddique Mateen apologised for his son's actions but maintained it "had nothing to do with religion". The FBI is now heading the investigation behind what has become the deadliest mass shooting in recent US history.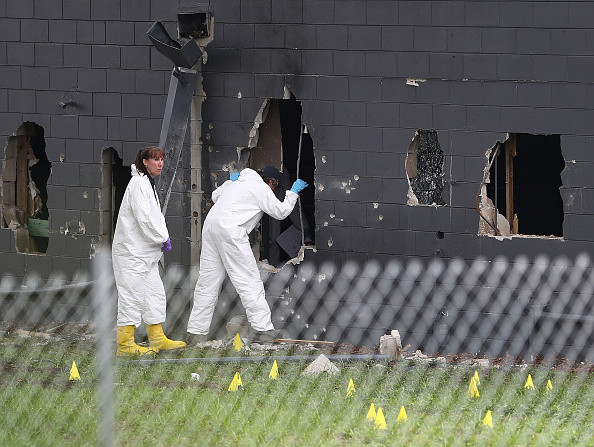 Mateen's family
Mateen, a 29-year-old from Fort Pierce, Florida, was born in New York to Afghan parents. His family told reporters that he was a husband and father to a three-year-old boy. Mateen attended Indian River State College, where he received an associate's degree in criminal justice.
Mateen's ex-wife, who spoke to The Washington Post on condition of anonymity, said she and Mateen met online about eight years ago. She said that their marriage was normal at first, but he then became abusive. "He was not a stable person," she said. "He beat me. He would just come home and start beating me up because the laundry wasn't finished or something like that."
His ex-wife noted that her former husband was not very religious and that he did not show signs of being radicalised during the time of their marriage. Their union only lasted a few months before formally divorcing in 2011.
Details about Mateen's father's life have also emerged. The Washington Post reported the elder Mateen hosted the political show Durand Jirga Show for the Payam-e-Afghan channel, which broadcasts from California. In a video posted on 11 June, Seddique Mateen appears to portray himself as the Afghan president, while in another he praises the Afghan Taliban.