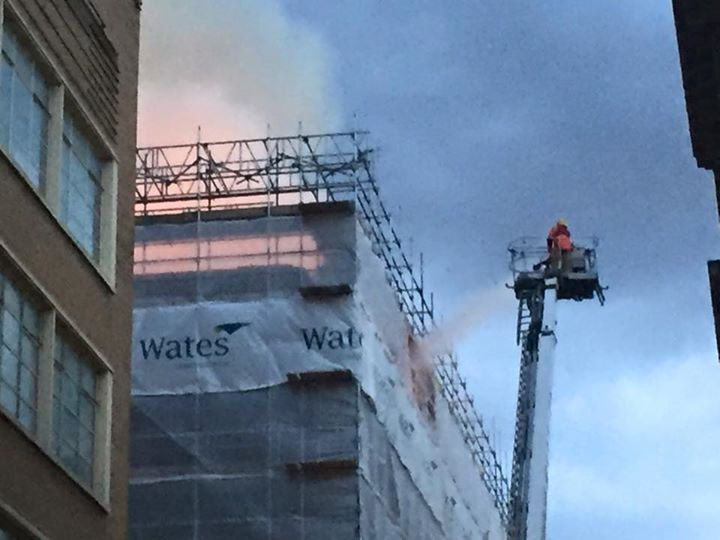 Large flames and plumes of smoke were billowing from the roof of the building near Victoria railway station. More than ten fire engines were called to tackle the blaze at the top of the five-storey CWS building.
Tackling the inferno, a firefighter at the top of a 75ft cherry picker sprayed the roof of the building with a strong jet stream, while fire crews attached hose pipes to the mains to keep the water pumping.
Fire crews at the scene said the fire was on two sides of the seven-storey building, with thick plumes of smoke. Accessing the site due to its height and remote location is causing problems with firefighters expecting to stay at the scene all night to quell the fire.
The cause of the blaze is as yet unclear although a fire service air unit was sent up to investigate the rooftop. One eyewtines told the Manchester Evening News: "I was coming out of work and saw all this smoke in the sky. As I walked closer to Shudehill I could see flames at the top of one of the buildings. It looked pretty bad."
A another witness was admiring how the sky looked like "a pretty sunset" until he realised it was due to the inferno.