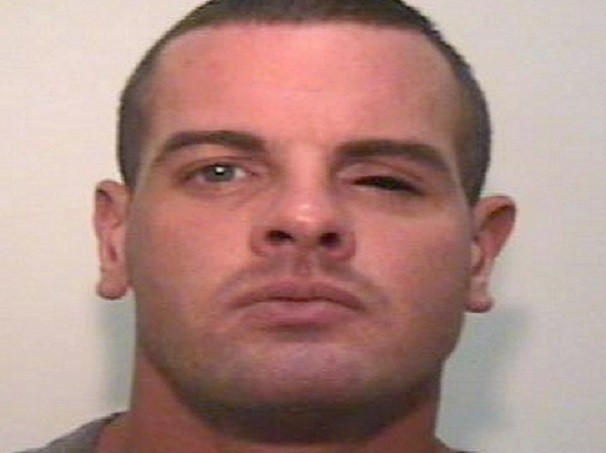 Dale Cregan has reportedly been moved to a maximum-security hospital for life after a psychological assessment confirmed that he is mentally ill. The 32-year-old murdered police constables Fiona Bone and Nicola Hughes after luring them to an address in Manchester in 2012. He was jailed for life over their killings, as well as the murders of a father and son.
The Mirror reported that Cregan was moved to Ashworth special hospital in Liverpool, where he is said to have his own private room and is free to roam the gardens of the hospital. While he has been sent to Ashworth hospital several times in the past, the recent move is said to be permanent and will ensure that he never goes back to prison. The residents of the hospital are also believed to have access to art and music workshops, pottery and cooking classes, as well as bingo and film nights.
"Cregan has been going back and forth from prison to here for several months," a source told The Mirror. "Following a thorough psychiatric examination it has been decided that he should be kept here for the foreseeable future. He will only be back if the psychological assessment changes."
The move comes after Cregan's solitary confinement in his prison cell at HMP Manchester, where he was serving a life sentence. Earlier this year it was reported that Cregan was on a 30-day hunger strike in prison after his drugs and mobile phone was confiscated by the wardens. The one-eyed murderer forced Greater Manchester Police to conduct their largest ever manhunt in the wake of the murders of PC Bone and Hughes.