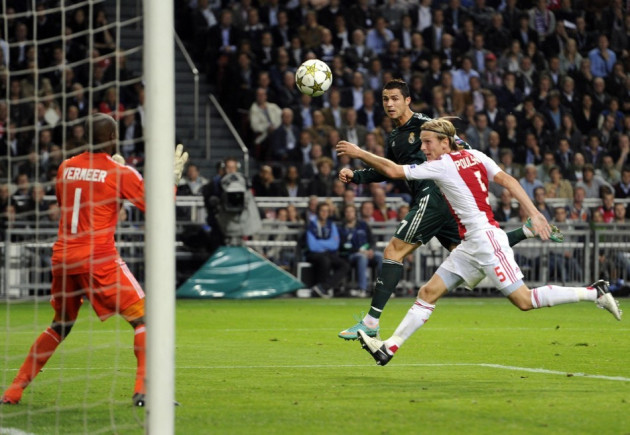 The 32 year old defensive midfielder, who had a troubled one-year spell at Anfield, said the depth of the Premier League side's squad would trouble his club - Dutch champions Ajax - when the two face off in their Champions League group stage match.
"Manchester City are a team with a lot of world-class players. With guys like [Sergio] Aguero and [Yaya] Toure they will always bring world-class players onto the pitch. Toure is a very strong midfielder. His physique is outstanding and that's going to put us in a difficult position. I think I've played against him when I was at Sevilla and he played for Barcelona but he has become even better since joining City," the Danish international explained to Goal.com.
The one consolation Poulsen admitted to was the fact Spanish playmaker David Silva would be unavailable for the game, after a hamstring injury in Spain's World Cup qualifier against France. Poulsen also spoke on Ajax's last Champions League game - a disappointing 1-4 home defeat to Spanish champions Real Madrid.
"Against Real Madrid we didn't play well. We had a lot of problems with the amount of pressure they put on our defence so we couldn't play our own game. Against Borussia Dortmund it was a lot better so we have to focus on that. If we manage to play our own way, we can hurt a team like Manchester City," he stressed.
City travel to Amsterdam after a poor start to their second ever Champions League campaign; Roberto Mancini's side are third in Group D, with only a point from the opening two games. Admittedly, the Citizens are in the toughest group in recent history, with three other domestic champions - Real Madrid from Spain, Ajax from Holland and Borussia Dortmund from Germany - for company, but the Etihad club will know that cannot be an excuse for poor performances, particularly after a strong second half showing in the first group stage game - a 2-3 defeat to Madrid at the Santiago Bernabeu - showed they do have the resources and capability to fight with Europe's best.
Belief is Crucial, Says Mancini
"We need to think we can win tomorrow. This group is very difficult, we started this group very well, but we know tomorrow will be a difficult game," Mancini told the club's Web site, adding, "Ajax are a really fantastic football side, they have a young team, they play very well. They are one of the best teams in football history."