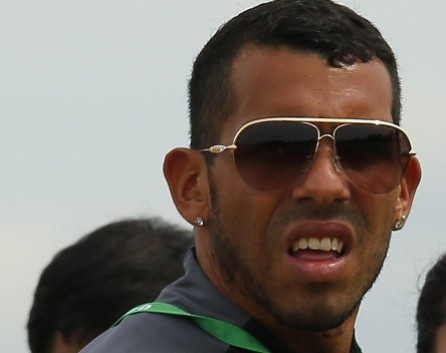 A court has banned Argentinian footballer Carlos Tevez from driving for breaking the speed limit after a Manchester City match.
Tevez was caught breaking the speed limit in Morecambe while he was on his way back from a reserve game.
It happened in March, just seven days after the Argentinian international returned to first team action, following a spectacular falling-out with boss Roberto Mancini.
Lancaster magistrates heard that the 28-year-old striker failed to provide police officers with information after he was pulled over for speeding. Tevez will find out the length of his ban at a hearing in December.
Tevez, who helped fire City to the club's maiden Premier League crown last season, was banished from the squad by Mancini after the pair rowed on live television, midway through a crunch European clash.
Tevez effectively took a five month-long holiday during the middle of the season.