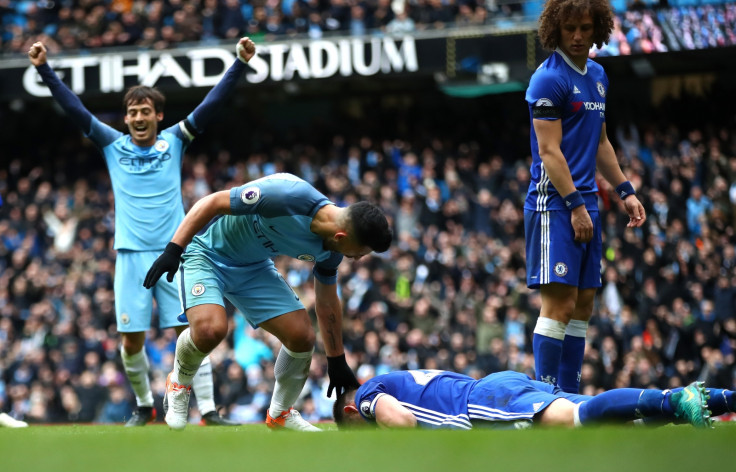 Manchester City have been charged with anti-doping rules breach by the Football Association (FA).
The governing body said that City had not made them privy to the club's whereabouts, which falls in direct breach of the law as specified by FA in its guidelines.
"Manchester City have been charged in relation to The FA's Rules on Anti-Doping. It is alleged the club failed to ensure that their 'Club Whereabouts' information was accurate, contrary to Regulation 14(d). City have until 19 January 2017 to respond to the charge," the FA said in a statement.
The transgression concerns only a breach of FA rules and will not be considered by the World Anti-Doping Agency, which does not consider team violations in its code. A club is charged when they fail to follow the directive on three accounts, something City have been accused of being guilty of in their act.
The club is mostly likely to face a fine if they accept the charge but may lead to punishment should City reject the accusation and are found guilty by the FA on appeal. City are likely to accept the charge and move on with a fine.
The rule 14 as stipulated by the FA states, "a) All Clubs must furnish The FA upon request with any whereabouts information The FA requires from time to time in respect of any Players who are not IRTP Players [International Registered Testing Pool] or NRTP Players [National Registered Testing Pool]. That information shall include as a minimum: (i) training dates; (ii) start and finish times of training; (iii) the address at which such training will take place; and (iv) the home address for a Player and any other address at which a Player regularly resides overnight.
"(b) The FA (whether through the Anti-Doping Unit or otherwise) may issue directions from time to time about: (i) the type of whereabouts information to be submitted by Clubs; and/or (ii) the manner and time frame in which such whereabouts information must be submitted.
"(c) It shall be a breach of this Regulation 14 for a Club to fail to provide regular details of the times, dates and venues of the Club's training sessions in the manner directed by The FA. 258 ANTI-DOPING 2016-2017.
"(d) It shall also be a breach of this Regulation 14 by the Club if the information contained in such reports is either initially inaccurate or has not been updated by the Club as necessary to ensure it remains accurate."