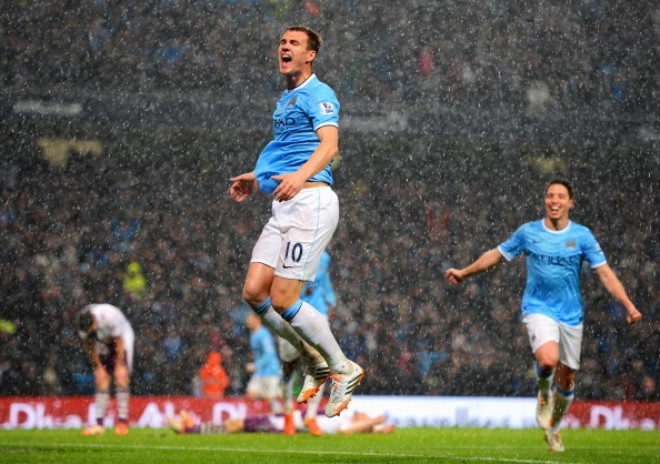 A Manchester City fan will seemingly not be able to bear the tension at the Etihad Stadium on Sunday as his side look to recapture the Premier League title - so he has tried selling his ticket for £3,000.
City host West Ham knowing that just one point will secure a second Premier League title in three years.
But after landing the 2012 championship with a last gasp winner, one fan has decided to cash in on City's likely title triumph by putting his season ticket on eBay.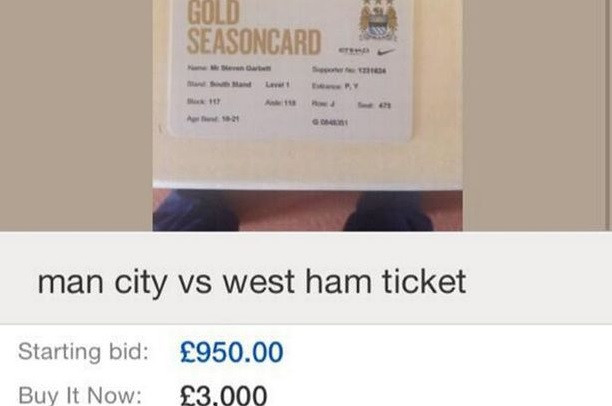 Blues fans have reacted furiously to the proposed sale. One fan Tweeted: "Some guy selling his season ticket for £3,000 on eBay for the West Ham game. Might think I'm mad but I'd never sell mine. City over money."
Another said: "Imagine wanting to sell your ticket that you're probably going to see City win the title with it."
But there was also some support for the fan on Twitter.
Under FA rules season tickets are non-transferable and it would be in City's power to eject the fan who takes the seat in place of the owner.
The user, who has since taken down their account, initially asked for £950 before upping the asking price to a colossal £3,000 using the 'Buy it Now' option.
The last time the Premier League went down to the wire, City fans reportedly left the Etihad while their side trailed Queens Park Rangers, only to attempt to clamber back into the stadium after goals from Edin Dzeko and Sergio Aguero both turned the game on its head.