Manchester City executives held discussions with their Barcelona counterparts over the future of Lionel Messi at the end of December, reports say.
The Sun newspaper claims City made clear during the meeting that they were willing to top the £89m ($108m) world-record fee Manchester United paid to Juventus to sign Paul Pogba last summer in order to bring the five-time Ballon d'Or winner to England.
Although no formal offer has been submitted as yet, City are reportedly confident that the personal relationship forged between Messi and manager Pep Guardiola could help seal the transfer.
Guardiola and Messi won 14 trophies together in four glittering years at Barcelona between 2008 and 2012, including two European Cups.
The news comes amid reports that Messi's contract renewal talks with Barcelona are not progressing smoothly.
Chief executive Oscar Grau said last week that the club's ability to offer the Argentine a new deal depended on how much money they could raise from sponsorship deals and player sales.
Messi's current contract with Barcelona expires in 2018.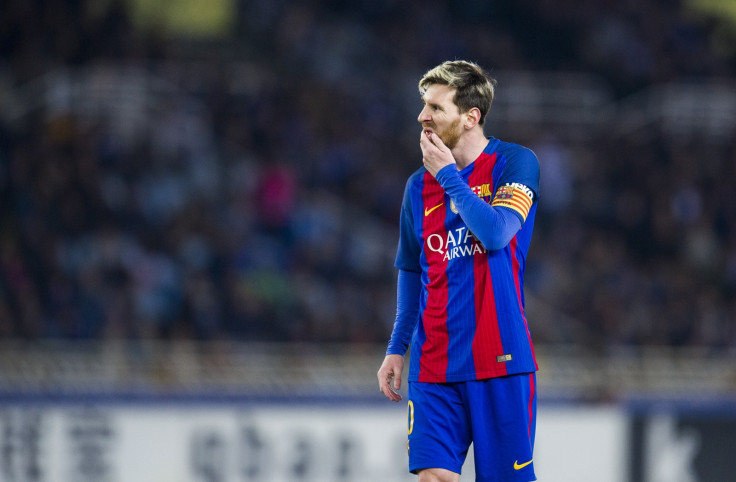 "We want the best players but perhaps we have to prioritise," Grau was quoted as saying by the BBC.
"We have to make the numbers add up. One option is to increase our revenues, as our economic strategy forecasts.
"The club wants the best player in the world to stay at Barca. I would like to ease the concerns of club members and supporters but we have to use common sense."
The Sun says City could launch a bid upwards of £100m to bring Messi to Manchester.
But Barcelona president Josep Maria Bartomeu said on 15 January that he would personally deal with Messi's contract situation and assured supporters that the 29-year-old had no intention of leaving the Catalan capital.
"I want to reassure everyone. I will handle the talks in person to ensure Messi stays here," he was reported as saying by ESPN.
"Everything will be done with discretion. He's the best player in the world, we want him to stay here and we're working on that. We're talking with his people, we want him to stay here and he wants to stay."