Manchester City defender Joleon Lescott has expressed his shock over the decision that saw Matija Nastasic omitted from the PFA Young Player of the Year nominations.
Tottenham Hotspur star Gareth Bale picked up both awards at Sunday's glamorous ceremony, but the lack of Nastasic's name on the ballot came as a surprise to many following a terrific maiden Premier League season from the 20-year-old centre half.
One of those was Lescott, who believes the Serbian defender is due more recognition after his seamless adaption to English football, identifying the league's tendency to overlook the impressive exploits of foreign youngsters for those of English players.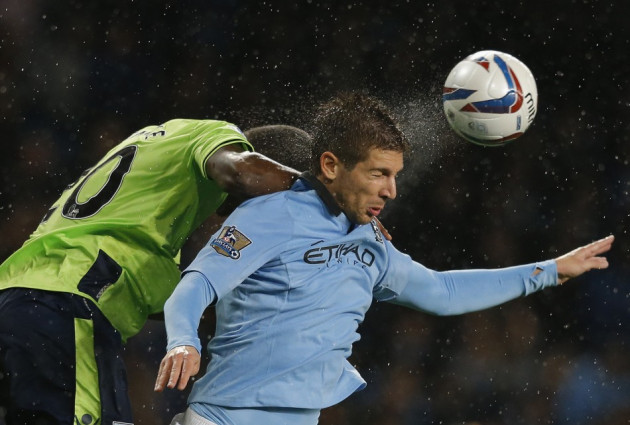 "I have no gripe with him. You don't begrudge someone who comes in and does well," the former Everton and Wolves defender is quoted as saying in the Daily Telegraph.
"It was a bit harsh he was not nominated for the PFA Young Player of the Year. He plays beyond his years and if he was English he would have a lot more recognition.
"He's not a glamorous sort of player who comes out with the ball. He just does his job exceptionally well.
The Serbian international arrived at the Etihad Stadium last summer from Fiorentina for £12 million with Stevan Savic also going in the other direction. He has racked up 20 appearances for Roberto Mancini's side in the Premier League, and the youngster's consistency is one of the reasons why Lescott's future at the club remains in doubt.
The 30-year-old has found himself as Mancini's third choice centre half this season with the Italian favouring the partnership between Vincent Kompany and Nastasic more often than not. With his focus shifting towards England's 2014 World Cup squad, Lescott admits he may have to consider a move elsewhere in order to secure first team football and boost his chances of being on the plane to Brazil.
"It would be tough to have another season like this," Lescott continued. "I've only started 14 games and that is not great going into the World Cup.
"If my place in the squad was secure at international level then it would be a little easier. But I only got into the lasts quad be default.
"It was a reality check and made me realise I need to make a decision and it needs to be the right one for my career. "