Manchester City Announce Another Huge Loss in Latest Financial Figures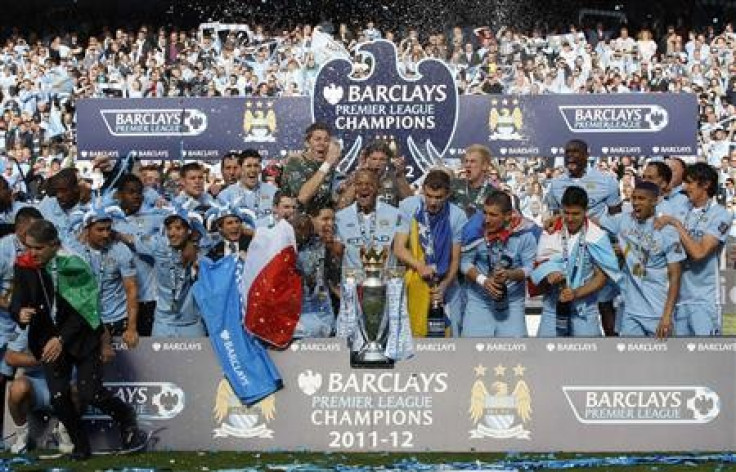 Premier League champions Manchester City have announced annual losses of £97.9million as they battle to come in line with the fast approaching FIFA Fair Play guideline.
Despite posting another huge figure it is less than half the £197.5m that was announced 12 months ago and there were some positive figures emerging from the financial statement.
A turnover in the 2011-12 season of £231.1m was the highest in the club's history and goes a long way to show that Manchester City are fast becoming a powerhouse in European football both on and off the pitch.
This was also an impressive figure as Roberto Mancini's side failed to progress beyond the group stages of the Champions League which helped Chelsea post a positive statement earlier this year.
Unsurprisingly, considering the recruitment drive from City, the wage bill continued to rise from £153.7m to £178.2m, with that figure taking into account 237 football players and staff and 239 commercial and administration staff.
Chief executive Ferran Soriano revealed how pleased he was with the progression of the club since he made the decision to join from Barcelona.
"What I have found is a club on the verge of a historic transformation, reinforced by a genuine commitment to doing things well. It is a club with a rich history and the potential for an even brighter future," said Soriano.
City also remain confident that the huge losses will not affect their ability to meet the Financial Fair Play ruling which requires club's to break even over three years, which comes into effect in 2013/14.
"The club's performance in the 2011-12 reporting period demonstrates the tangible and positive impacts of that investment across many areas of our operations," read the statement.
It is also stated how their policy in the transfer market has changed now that they have won the Premier League title and are competing in European competition.
"With a relatively young squad that has won an FA Cup and a Barclays Premier League in consecutive seasons, our recruitment needs have been reduced.
"As a result, the amortisation of player contracts and the net impact of player trading on the club's bottom line has decreased by 27% (£30.3m) over the previous year, consistent with our belief that the peak of the club's investment in its playing squad has passed."
© Copyright IBTimes 2023. All rights reserved.