Former Manchester City defender Danny Mills believes Roberto Mancini is under immense pressure, ahead of the club's FA Cup clash against Leeds United. The former England international has suggested that should City fail to defeat the west Yorkshire club, the Italian might make a premature departure from Eastlands.
"Mancini is under pressure," Mills told BBC, "it looks like they have blown their chances of retaining the title. You wonder what would happen if they went out of the FA Cup against Leeds. I think Roberto Mancini goes. If they go out of the FA Cup at this stage, I could see the owners making a decision sooner than that."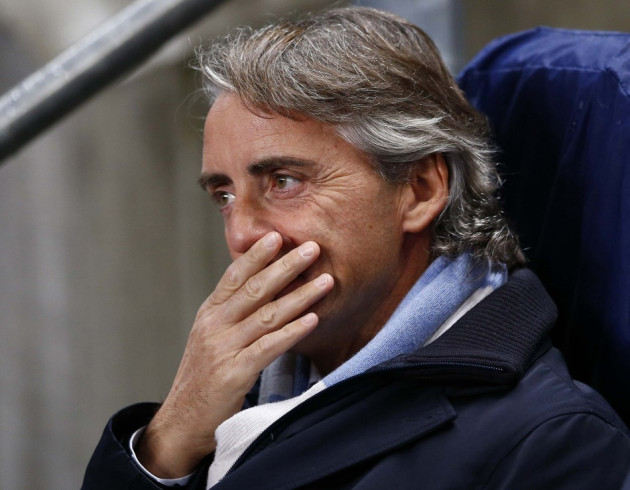 The subject of Mancini's future has been discussed at length, following the surrender of the Premier League title to neighbours Manchester United. The 12-point gap, despite taking media hype into consideration, seems insurmountable given the form the Red Devils are in.
"Manchester United's 12-point lead is too much," Mills, who made over 100 appearances for Leeds, said, "I think Mancini will go in the summer anyway if they don't win the league."
The subject of Mancini needing to win the league to retain his job has become a hot topic following City's exit from the Champions League; the Daily Star claimed those to be orders from the board, Sky Sports pundit Gary Neville also believes in that scenario and even Jose Mourinho has weighed in on the subject of the Italian's future.
Mills has revealed that underneath the surface, the Manchester club are "ready to explode".
"There's a rumbling undercurrent of discontent at City," claims Mills, "From the outside it all looks pretty and serene, but underneath there's a bubbling inferno ready to explode."
The ex-England international also said the idea that owners who invest heavily in a club demand instant success was true.
"They have brought in Txiki Begiristain and the owners seem intent on creating this Barcelona model," said the defender, "They want success and that means Mancini is under a fair bit of pressure, especially after they failed miserably in the Champions League."
Essentially, as Mills suggests, the ambition of the club's owners and high-level staff will not be satisfied unless Mancini, or any other manager, consistently wins top honours.