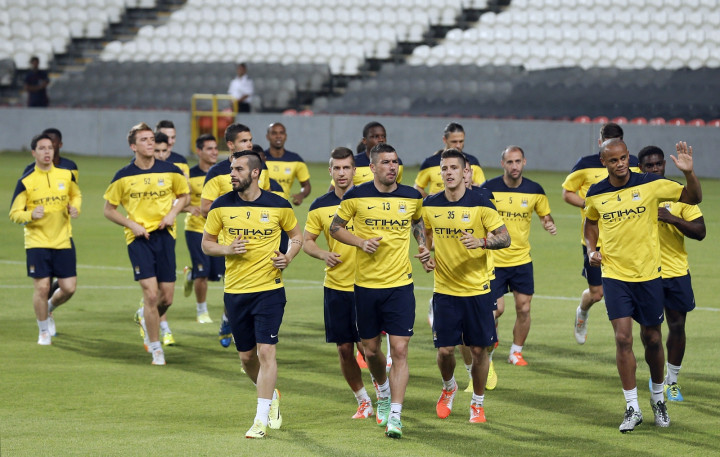 Manchester City are set to move into their new state-of-the-art £200m training centre next month, the club confirmed.
Work on the new training centre started following the Manchester club's take over in 2008 and the 80-acre property is finally ready to welcome its players and staff.
The facility consists of 17 training pitches and a 7000-seater stadium, where all the reserve, academy team and ladies team matches will be played. The club will also provide on-site accommodation for the players and staff.
The Citizens are set to move into their new base during next month's international break and the club's head of infrastructure development and corporate responsibility Pete Bradshaw confirmed the move, while blaming the delay on poor weather in the summer of 2013.
"Last year we had one of the worst summers we have had with a lot of rain and that put everything back three months," Bradshaw said, as quoted by the Mirror.
"We hoped to catch that up. We haven't managed to do that, so we will take the international break in October to move the first team, the half-term break to move the academy and the rest of the staff will move a fortnight after that," the head of infrastructure explained.
"We have worked very closely with the first-team coaches and manager to make sure it is not disruptive."
During the early stages of development, Patrick Vieira, who was then City's football development executive and is currently the reserve team manager had spoken regarding the amount of research undertaken ahead of designing the facility and believes it will be the best from all around the world in one place.
"The club are creating something fantastic. Before designing the facilities, they went to the football world, basketball world and the NFL world, so a lot of hard work has been done," Vieira said.
"That's why I believe it is the best project around in all sports, because people have been around the world, trying to capture the very best in sport and bring it here," the former Arsenal midfielder added.