Manchester City manager Manuel Pellegrini has hinted the club will continue to spend in the transfer market. The former English champions have already recruited heavily, with Brazilian midfielder Fernandinho, Spanish forwards Jesus Navas and Alvaro Negredo and Montenegrin international Stevan Jovetic joining the ranks at the Etihad.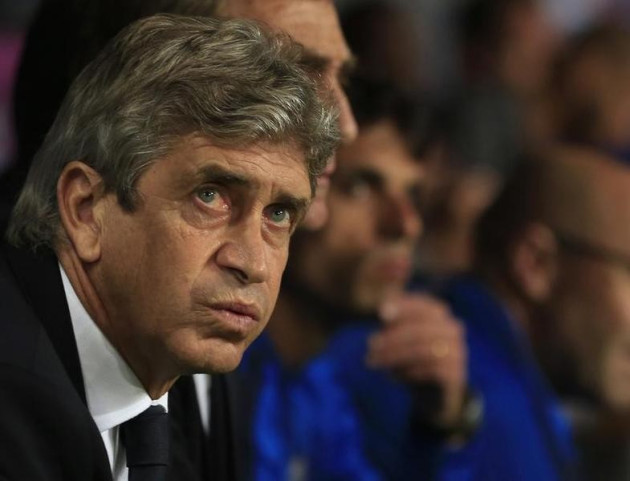 "The club has spent money on important players, like Stevan and Negredo. But we must remind you that last year there was Balotelli and Tevez, so we had to replace two very good players with another two very good players," the former Real Madrid manager explained.
"So, we have the month of July and some days of August to finish the squad completely. It's not absolutely complete, but it's very near to being complete," the Chilean added.
City are now expected to turn to defensive signings, with cover needed in the centre-back positions.
Serbian youngster Matija Nastasic had an excellent debut season under Roberto Mancini last year but at 20 he still has much to learn. Belgian international and club captain Vincent Kompany is the only guaranteed centre-back, after the free transfer of Ivory Coast international Kolo Toure and former Everton man Joleon Lescott facing an uncertain future.
The club have been linked with a move for Madrid's Portuguese international Pepe but Pellegrini has refused to comment on the matter. According to the Mirror, a £15m approach for the defender has not been ruled out as yet.
"I don't speak about rumours. I think today we have the players we need here. I just said that we will see what happens in this month and during August. I'm not talking about specific names because it's not better for us, so I don't talk about Pepe or any other names," Pellegrini insisted.
Meanwhile, regardless of Pepe's arrival, the club's spending so far has pleased former Barcelona star Yaya Toure. The Ivory Coast international (and brother to Kolo Toure) believes the spending shows a willingness to fight Premier League champions Manchester United.
"It's very good to see, they're unbelievable players. They play with their national teams - Negredo, Navas [both Spain] and Fernandinho [for Brazil]. And Jovetic [of Montenegro] is a great young talent - he's got a fantastic future ahead of him. I'm glad all these players have come to the club because we need it and hope this season is going to be fine for us," the 30-year-old explained.