A man has been found guilty of killing his wealthy friend, dismembering his body and hiding the torso in a suitcase.
Ming Jiang, 43, murdered Yang Lui, 36, in an elaborate plot to assume his identity and clear his gambling debts, a Manchester court heard.
Both friends were gamblers but while Lui had accrued enough money to fund his habit, Jiang, who was described as an "insatiable gambler", could not pay off his debts after accumulating losses of £273,000.
Pursued by creditors he contrived a plot to kill his friend, steal his identity and sell his flat, using the money to pay off his debts.
Jiang murdered Lui some time after 4 October. He cut off the victim's head and limbs and hid the torso in a Samsonite suitcase which he left in a remote lay-by on the Pennine Moors between Manchester and Sheffield. He set fire to the suitcase to further conceal the identity of the victim.
He then used Lui's credit card to withdraw £800 and went to a Manchester casino to gamble the money.
The suitcase was found by passersby just off the A628 road in Tintwistle, Derbyshire, in October. Lui's other body parts were never found.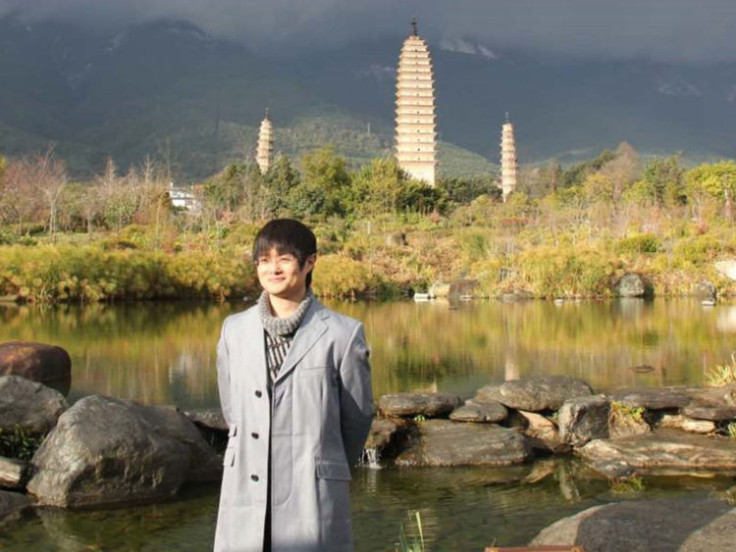 Jiang denied any involvement in his friend's death. He had initially claimed that they were lovers and that Lui worked as an escort who was paid to have sex with older Chinese men.
He later claimed that his friend had been a victim of "shadowy underworld figures" who had killed him in a dispute over gambling. Throughout the four-week trial, he insisted that he had had no part in the murder.
A jury at Minshull Street Crown Court found Jiang guilty after five hours of deliberations. He will be sentenced on Tuesday (2 May), Sky News reported.