Manchester City boss Roberto Mancini has criticised Sir Alex Ferguson ahead of Sunday's high-profile Manchester derby. The United manager earlier claimed that City had been awarded a disproportionate number of penalties, particularly at the Etihad. The Italian hit back by accusing United winger Ashley Young of diving to earn penalties.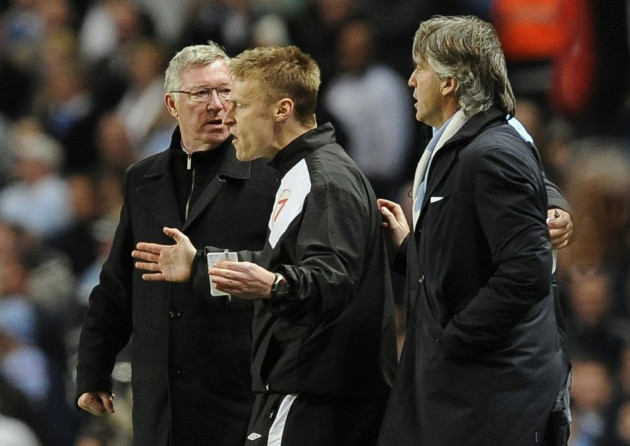 "I remember very well last year when Young was swimming. It was four or five times in the last ten games and no one said nothing. This can happen probably. Fergie is clever for this. I think in the last 15 years, some penalties for them - not a lot, but two or three - have been [debatable]," the Italian explained.
Mancini's remarks came in response to comments from Ferguson about the number of penalties awarded, claiming there would be an inquiry in the Parliament if his side ever received such support.
"The number of penalty kicks they get - 21 in the last year or something like that. If we got that number of penalty kicks there'd be an inquiry in the House of Commons. There'd be a protest," the 70-year-old Scot mocked.
The facts hardly bear Ferguson out. This season, City have been awarded four penalties, United five. Last season, City won eight penalties, United 11. City have not been awarded a penalty away from home for two years. The difference is that City convert their penalties into goals more often.
The 163rd Manchester derby will see United travel to the Etihad, with a three-point lead at the top of the Premier League and Mancini has been forced to admit that United are the team in form. However, the Italian stressed City feared no side anymore. A victory for City will take them top.
"They are better than us in this moment. I believe this because they have a strong mentality, they can play in two strong competitions like the Premier League and Champions League and we probably don't have this strength at this moment. We need to work for this. But United v City is a different game now. Maybe two or three years ago, we were fearful of United, but now that has changed," he explained.