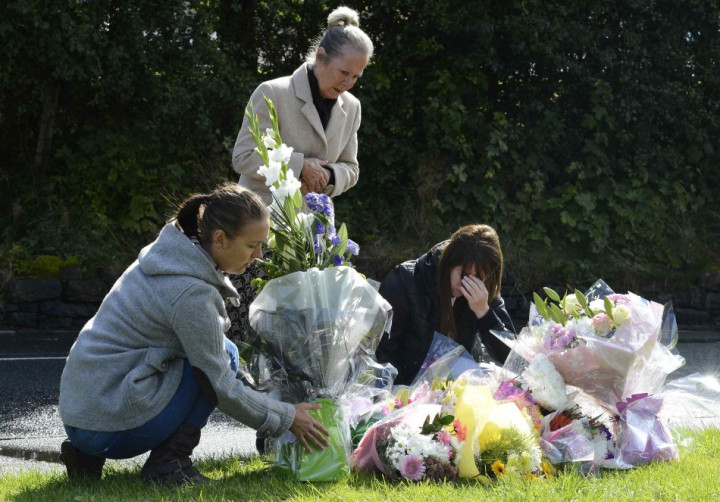 The families of PCs Fiona Bone and Nicola Hughes have paid tributes to them. The two died in a gun and grenade attack on a housing estate in Tameside, Greater Manchester, where they had gone to investigate reports of a burglary.
"Nicola was our only daughter and a beautiful child. She was always happy with life and lived for her family," the Hughes family said.
"She had an infectious personality and sense of humour and was a very caring and loving girl."
Bone's family described her as "a wonderful daughter, sister, partner and parent".
She was planning to marry her partner Clare Curran in a civil partnership ceremony. Hughes had been in a relationship with boyfriend Gareth Cleminson for five years.
Both officers, who were unarmed, were shot at point blank range and postmortem reports revealed that they died of gunshot wounds. Investigators have recovered a gun believed to have been used in the attack.
Home secretary Theresa May condemned the "savage acts of pure brutality" that led to their deaths.
May cut short her holiday and returned to the UK to visit Greater Manchester Police headquarters. She said the incident has devastated the force.
"These were brave and talented officers who were going about their everyday duty, doing what police officers do day in and day out - protecting the public and fighting crime," May said.
"They were incredibly brave and their deaths remind us what police officers can face every day."
Dale Cregan, 29, is being questioned by police on suspicion of murder and detectives have been given more time to interrogate him. A 28-year-old man was also held in the Hattersley area on charges of conspiracy to murder the WPCs.
Cregan has been on bail since June for the alleged murder of Mark Short in Droylesden.
He was also a suspect in the killing of David Short, father of Mark, that took place outside a pub in neighbouring Clayton in August. Cregan went on the run as police put a £50,000 reward on his head.