Manchester uni students want halls to shelter homeless people over Christmas
Number of homeless people in the city has risen by 30% since June 2016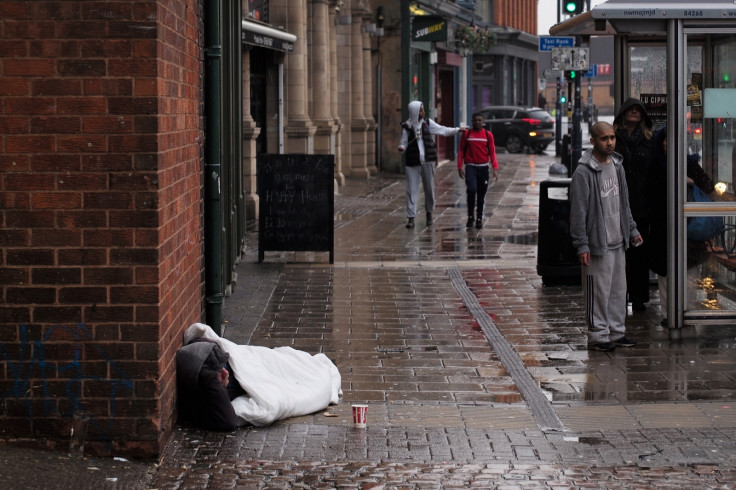 Hundreds of students are calling on Manchester University to let rough sleepers occupy their halls of residence over the festive season.
A petition filed on Change.org is asking the university's residential services director to create temporary leases that would allow the homeless to take shelter in the vacant rooms of students in Owens Park, Fallowfield.
"This is essential in the coldest winter since 2010 to make sure that people don't die on the streets," writes Spencer Kay, who submitted the petition on 3 December.
"I believe that this is important as part of the mission statement of the university was to tackle homelessness in the city."
Kay suggested opening some parts of two halls - Alan Hall and Owen Park - to rough sleepers. The petition has gathered 531 hundred signatures, more than half of its target of 1,000 names.
University of Manchester staff rejected the idea, however, on the basis that if non-students slept in the residences the buildings would lose their status as student accommodation.
Authorities stressed that the halls would not be empty. "Unfortunately, all of our accommodation sites are occupied by students during the Christmas period," said a spokesperson. It pointed that Alan Hall was no longer owned by the University of Manchester.
The university said its staff and students volunteer as part of the recently created Manchester Homelessness Charter, a local initiative that aims at ending homelessness.
"We are extremely active in helping people in our community who are homeless," added the spokesperson. "Through our employment programme, The Works, we have successfully provided jobs at the university to previously homeless people."
Homelessness is a serious problem in Manchester, where rough sleeper numbers are soaring. In May 2017, homeless charity Shelter recorded a 30% rise in people sleeping rough and in temporary accommodation since June 2016.
With winter well on its way, caring for the less well off is becoming a priority. In Scotland, the city of Glasgow has unveiled a status of Jesus as a rough sleeper. It is intended to raise awareness about homelessness in the city.