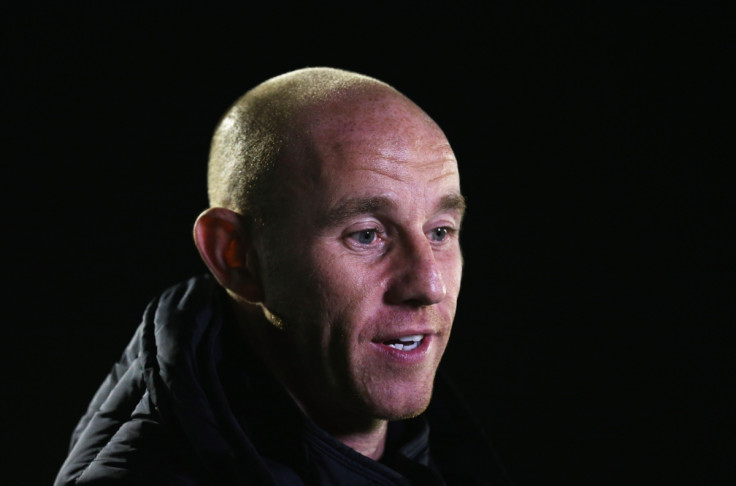 Manchester United's academy head Nicky Butt is confident the club can continue to attract the best young players despite increased competition from Manchester City. Having invested £200m ($290m) in building the City Football Academy, the club from the blue half of the city have the perfect platform to compete with their illustrious rivals.
The reputation of the European Cup-winning side under Sir Matt Busby in 1968 – and more recently the Class of '92 –has ensured the Old Trafford outfit have been able to cherry-pick the best young players from across the world. However, City's new-found success and significant investment now makes them a genuine threat to United's dominance.
Butt, recent installed as the new head of the youth set-up following a root and branch review, questions whether City's wealth and intent will be enough to displace United as the number one choice for young players. Marcus Rashford and Jesse Lingard are among the throng of academy players to have forced their way into the first team this season, a fillip to the side's reputation.
"We stand a good chance of getting the lads that we want because most of them come here to play football for Manchester United, and if not here then a career in professional football, which is a hard thing to do," Butt told reporters. "I can offer them an opportunity to play for the first team, I think that is the best thing I can do.
"A lot of clubs have got their own way of doing it but I know from my point of view and kids that are coming through you look into your parents' eyes. In my case it was Sir Alex [Ferguson], and that is my job to give them a path into the first team and you can only be as honest as that.
"If they're good enough they'll get a chance and that don't matter if it's Sir Alex, Sir Matt, or Louis van Gaal, or whoever the next manager is going to be. That is the remit of the club and the powers that be to put someone in charge who will give young people a chance."
City's new academy, situated a stone's throw from the Etihad Stadium, opened in December 2014 and in the future is expected to supplement the first team, which next term with be managed by Pep Guardiola. The facilities dwarf those at United's Carrington complex in terms of stature and investment, though Butt prefers to gauge an academy on those promoted from within rather than its assets.
"I judge academies on players that are coming through," the six-time Premier League winner added. "A lot of them have come through because of the injuries in the squad. People from the outside will say it is a mess because we've fallen behind City on account of their training complex.
"[City] have a fantastic training complex you can't get away from that, it is amazing, but ours isn't too shabby. It isn't the arse-end of the world. It is a great place and obviously it has taken time to replace Brian [McClair] but obviously it is a massive thing to replace someone who was here for a long time and did a great job.
"One or two people have left but that is what happens in any walk of life, any business. When you have people that move from the club who have massively influenced it like Sir Alex, like David Gill, like Brian and one or two others, any business will suffer.
"We are now putting things in place over the past six months to kick it on and we won't see that until the end of the year, or next season. At the moment we're putting things in place that we're quite confident that a season down the line we'll be up there with the best in the world."