Anders Lindegaard claims that himself and David de Gea are friends rather than rivals at Manchester United, with the keeper crediting coach Eric Steele with keeping them both happy at the club.
De Gea was purchased by Sir Alex Ferguson in the 2011 summer, as a replacement for the outgoing Edwin van der Sar. And while he has shown the potential for greatness in front of the net on many occasions, he has also made some glaring mistakes that on occasion to cost the club vital points.
Lindegaard, meanwhile, has been biding his time for a chance to step out from the shadows of the number two position and prove himself at United since the start of 2011.
In de Gea's failings, he has been able to do so, and though it would appear the duo are now fighting for the number one spot, Lindegaard insists they want each other to do as well as possible.
"I would say it's more the opposite," he told the United website when asked if there was a rivalry between the two keepers.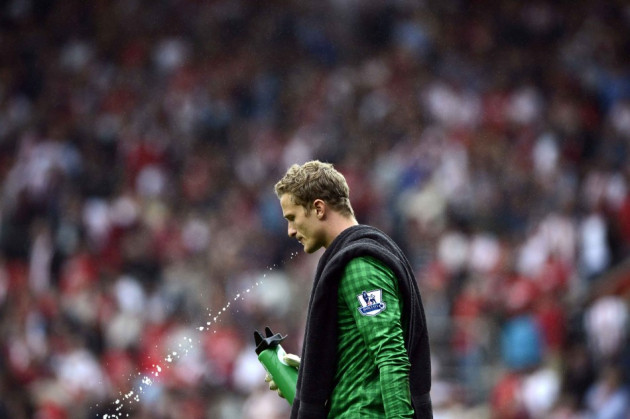 "We support each other very much. From the first day he came to the club, we have both been telling each other: 'I think you can try to solve this situation in a different way'. I'm a bit older than him and he's a bit more experienced than me in terms of playing games. So we can help each other in a lot of things."
Lindegaard credited goalkeeping coach Eric Steele with keeping the duo happy at United, despite neither being guaranteed the game time that number one keepers can enjoy at most other Premier League clubs.
He said: "I think the whole environment created for us by Eric Steele is very good. I'm sure it's not an easy job to have two qualified keepers who both want to play as No1.
"Obviously, there can only be one so it's not an easy job to keep us both happy, keep us both motivated and keep our character where we want to play for him and perform for him, as we want to perform for the manager. Eric is doing a fantastic job with that."