Arsenal manager Arsene Wenger believes incoming Manchester United manager David Moyes faces a tough challenge in attempting to fix Wayne Rooney's problems with the England international striker considering his future at Old Trafford.

Rooney handed in a second transfer request in three years, according to Sir Alex Ferguson, saying he wants a change next season after often being left on the bench in the last campaign.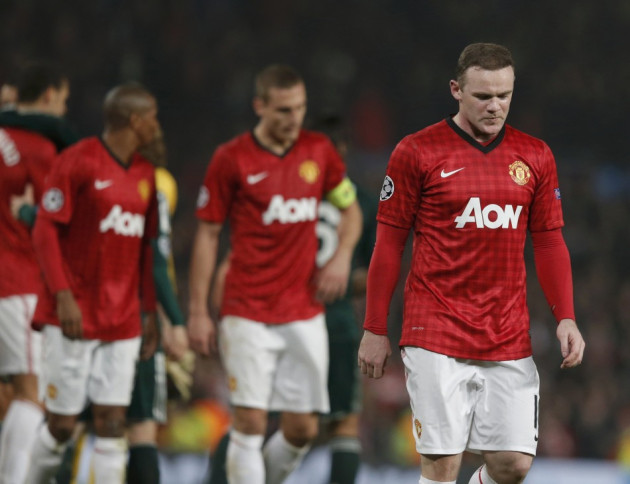 The change in management at United has added to the speculation regarding Rooney's future at United, with the ex-Evertonian having endured a colourful history with Moyes.
But Wenger believes that if he isn't able to keep the 27 year old, who scored against Brazil in an international friendly on Sunday, he will be wanted elsewhere.
"Rooney could be an interesting player for everybody in the world, who would turn him down?" he told Al Jazeera.
"David Moyes' first challenge is to go in to Manchester and bridge the gap between him and Rooney. If that is feasible or not depends on his personality and if Rooney bears a grudge or not, we will see.
"It will be interesting to see how that will be handled."
Arsenal themselves have been linked with a move for Rooney, which would see a sensational 12 months between the club and United for transferring strikers if it did come off.
But the wages that would be on offer from other potential suitors, including Paris Saint Germain, would be difficult for the Gunners to compete with.
Another player who has been on both United and Arsenal's radar in the past few weeks has been Cesc Fabregas, who is believed to be unhappy at Barcelona folowing a campaign of being played out of position.
And while Wenger didn't comment on the idea of a possible transfer back to the Emirates for the former captain, he admitted Fabregas is performing to anything but his full potential with the Catalan giants.
"I think at the moment he's lacking the confidence of being a regular player," he explained. "Recently he has not been that.
"Cesc is such a passionate player, a player of such quality, that it must hurt him not to play in every single game. That's what he misses. When you come in and out you never play with full confidence."