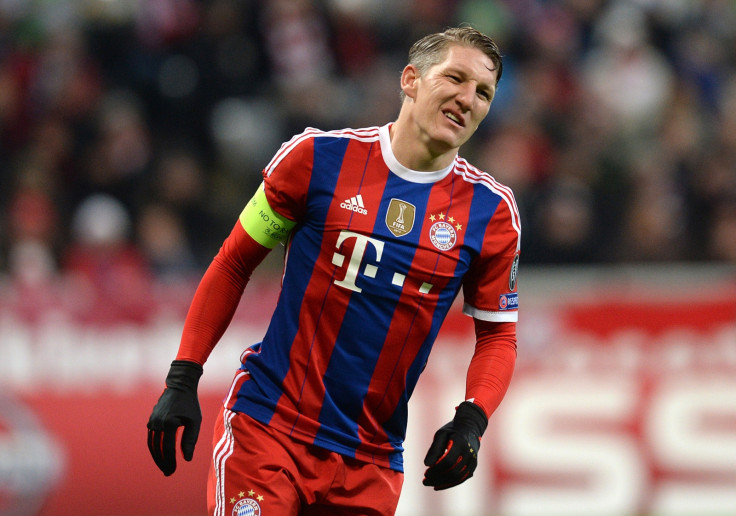 Bastian Schweinsteiger had admitted he regrets the manner in which he left Bayern Munich to join Manchester United during the summer transfer window after not having the opportunity to bid a proper farewell to the supporters of the Bundesliga giants. The 31-year-old, nevertheless, has refused to rule out a return to the Allianz Arena in the future.
Having won eight Bundesliga titles and one Champions League after emerging from the youth ranks of the club, Schweinsteiger decided to enjoy a new experience the Premier League by reuniting with his former manager, Louis van Gaal, at Old Trafford. Following weeks of negotiations between the clubs, the World Cup winner completed the move in June just before the German season-opening festival at the Allianz Arena.
"I would have loved to say goodbye properly but there wasn't a right moment for it," Schweinsteiger said to Die Zeit. "I did not want to stand there with the Bayern jersey and greet the fans, only to say a couple of hours later: 'That was nice -- but I am off to England now.' That's especially because I have such a good relationship with the fans. That's the only reason I did not show up."
Bayern manager Pep Guardiola warned after the move that the midfielder has not been fully fit in three years, having started only 15 Bundesliga games in the last campaign. Schweinsteiger, however, refused to admit his relationship with the Spanish boss was the reason behind his decision to leave the club.
He said: "I had to change. Find new challenges. I have won the most national titles as a German. What else should I do? Just relax, lean back? I'm not the type for that."
The veteran midfielder admitted he still misses some things from his homeland and said: "Maybe the day will come when I return to the [Allianz] arena."