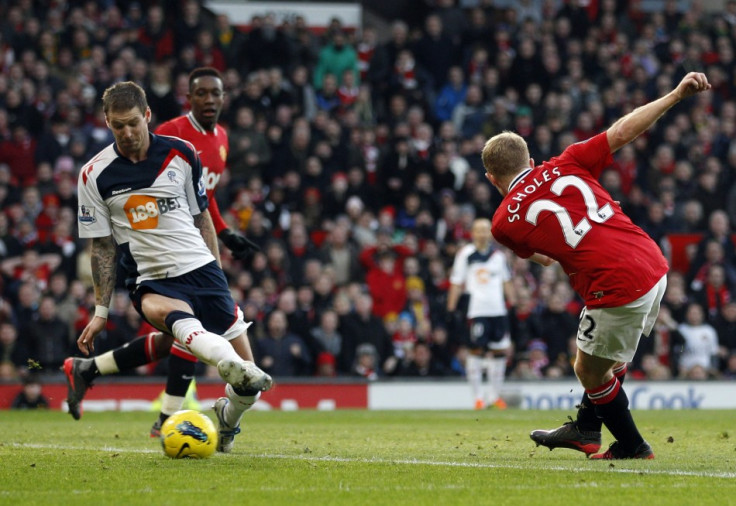 Click Here - To watch highlights of Manchester United 3-0 Bolton Wanderers!
Manchester United sauntered to a 3-0 victory over Bolton Wanderers at Old Trafford, despite a penalty miss from Wayne Rooney, in the Premiership on Saturday.
Paul Scholes, in his first start after coming out retirement, scored the opener at the stroke of half-time when he met Rooney's pass across the box at the far post to turn it in.
Earlier, Rooney had seen his penalty attempt saved by Bodgan after Danny Welbeck was brought down in the box by Zat Knight.
If the Englishman thought he had made ammends with the assist for Scholes, then he had to make ammends yet again after missing the target from all of two yards, in the second half. At the other end, Rafael was forced into a clearance off the line from Gretar Steinsson.
However, Bolton failed to threaten consistently and with 15 minutes remaining, United sealed the win with Welbeck turning in Rooney's pass, although he injured himself in the process.
Michael Carrick added gloss to victory late on, leaving United at the top of the table at least for two days.