Manchester United boost fan engagement in India with Adidas involvement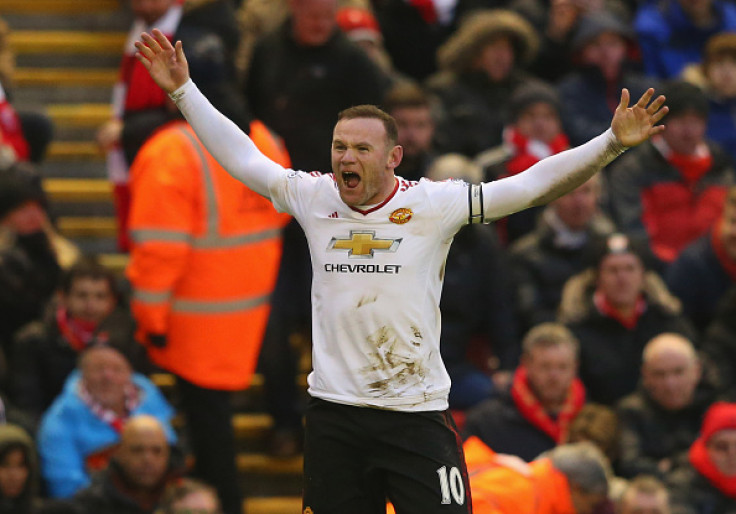 Premier League clubs have a massive fan following in India, but leading the charts are Manchester United supporters. In order to delight the fans, kit sponsors Adidas says the Old Trafford side would hold fan-focused events in the country.
The first in the series was held in the southern Indian city of Bangalore on 17 January which was attended by close to 1,500 fans. Former United players Dwight Yorke and Quinton Fortune interacted with ardent United supporters. They also watched the match between Louis van Gaal's side and Liverpool, which the former won 1-0 at Anfield – courtesy Wayne Rooney's 78<sup>th minute goal.
After the success in Bangalore, the club confirmed on their official website that the second event will be held in Mumbai on 28 February, when the Red Devils host old rivals Arsenal at Old Trafford. Denis Irwin and club legend and MUTV presenter David May will be part of the event.
Meanwhile, Yorke and Fortune while in Bangalore visited a local Adidas store and were involved in friendly chats sessions, signed autographs for fans and stood for pictures.
On the sidelines, IBTimes UK spoke to Damyant Singh Khanoria, senior marketing director at Adidas India, to get his views on the kit manufacture's role in the event. He explained that the 20-time English champions are looking forward to connecting with the United faithful in India and the latest event could be a start of something special for Red Devils fans.
"Manchester United is a very special club. It is a massively popular club in India. Over the last couple of days, a lot of people from the club have come down and we have discussed what we can do together in India," Khanoria said in an exclusive interview with IBTimes UK.
"I think what is special about the club is that we see a sense of responsibility to do something for their fans in this region. When we spoke about how we can enrich the lives of Man United fans in India, they have been forthcoming; they are very open to the ideas and keen on cementing their relationship with their fans in this part of the world."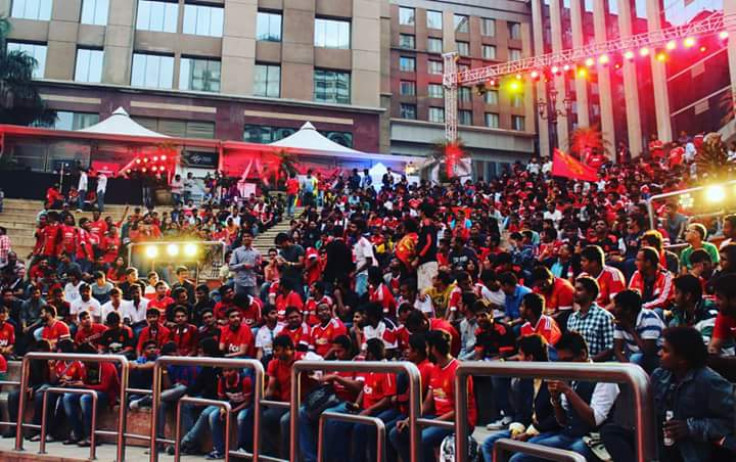 Manchester United Fans in Bangalore eagerly wait before the Red Devils' clash against Liverpool on 17 January
Naveen Ullal/IBTimes UK
Khanoria went on to suggest that United have identified the importance of engaging with their fans in India. He claimed that the two fan-focused events – in Bangalore and Mumbai – in a period of just over a month are clear indications of what United has in store for fans. The frequency of visits by the Red Devils to India will only increase.
Two more legends coming
"Manchester United is coming back to India with two more legends in February. United legends coming to India in two months tells you a story. It is important for them to engage with fans in India and I think the visits become more often, the nature of the visits will change," he explained.
United's kit for the 2015/16 season was launched in August 2015, which was delayed due to contractual obligations with Nike, who were kit sponsors until last July. That hardly had any adverse impact on the sale of jerseys in India as Khanoria explained that Adidas India was pleasantly shocked by the growing number of jersey sales in the country.
"Manchester United is the biggest club for us. It is the biggest club in our portfolio today, ahead of Real Madrid, Chelsea and Bayern Munich in India. We have got some of the biggest clubs in the world and the jersey sales in India have been shocking," Khanoria said.
"We sold out in three weeks what we brought for the entire season and we were in an embarrassing position of having fans come into buy a jersey and we didn't have enough stock. We are roughly doing three times more sales as compared to Real Madrid in India."
© Copyright IBTimes 2023. All rights reserved.