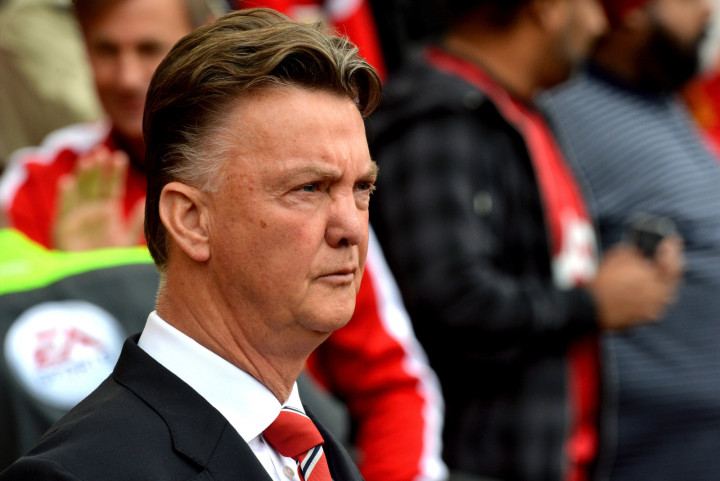 Manchester United's smash and grab victory at Arsenal has come at a price after Luke Shaw suffered another injury blow, manager Louis van Gaal has confirmed
United clinched the first away victory of Van Gaal's era thanks to a Kieran Gibbs' own goal and another from Wayne Rooney – even though the Gunners were the dominant side.
"We have to confirm that with further victories and then we can say we have the spirit and can start looking upstairs and not downstairs," van Gaal said.
However, the Dutchman may have to contend with another problem in his back-line after Shaw left the Emirates Stadium in a protective boot after suffering an ankle injury, being withdrawn 16 minutes into the game after a tackle from Jack Wilshere.
"Luke Shaw has an ankle problem," van Gaal confirmed.
"It is not the same injury as what he had in advance of the game. We have to wait and see. It is unbelievable the injuries we have had."
Van Gaal was otherwise delighted with the victory but did heed caution over the win after Arsenal passed up several chances before Olivier Giroud's late consolation.
"I think it is a fantastic victory at the right moment. We have a lot of injuries, but despite of that we win a difficult away match. Arsenal are a good attacking team," he added.
"At the end I can laugh but you can imagine if they score one of four or five chances in the first half it is a different game. They have had five big chances yes, but we have also had possibilities at the end of the first half. Not so big but we could also score,"
"In the second part of the first half we were coming back. We don't have the confidence in the first half and I said we needed to build up the ball and because of that we got chances. It is no surprise for me that we scored in the second half,"
"I was not pleased with the ball possession of our team but after that we improved and in the second half we did very well."