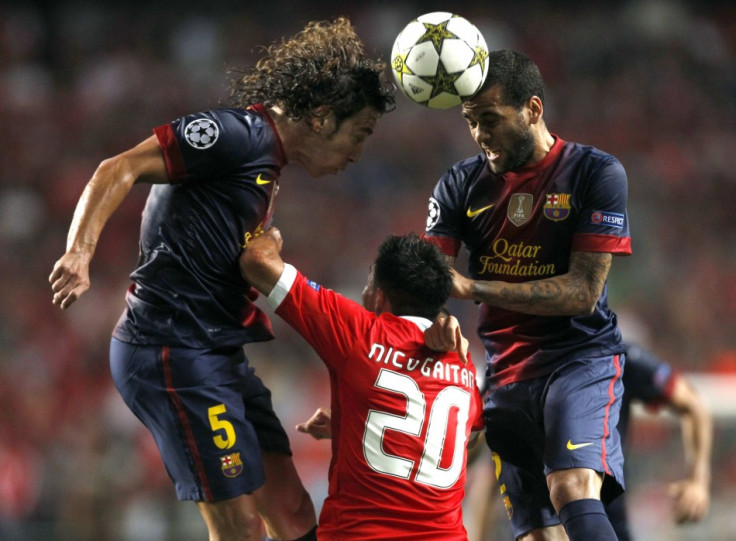 Barcelona legend Carles Puyol has revealed the most important moment in his football career was when Manchester United boss Louis van Gaal handed him the chance to breakthrough into the first-team – as he was ready to leave the Camp Nou at the time.
After struggling with a number of injuries in the previous two seasons, the centre-back decided to hang up his boots last summer to start a new career, becoming the assistant of sporting director Andoni Zubizarreta at the Camp Nou.
The former captain has been arguably one of the most important Barcelona players of all time, winning six league titles, three Champions Leagues and two Spanish Cups – while also helping the Catalans to win the Uefa Super Cup twice and the Spanish Super Cup on six occasions.
However Puyol's history at Barcelona could had been very different if Van Gaal had not been in charge of the Catalans in 1999.
Stuck in Barcelona's second team at the time, the defender was ready to leave the Camp Nou for Malaga in order to have playing time in a first team.
But Van Gaal handed him his debut in the Barcelona first team and converted him into a crucial member of the squad.
When asked during an interview with Spanish newspaper AS about the most decisive moment on his career, Puyol said: "There are many turning points in a football career.
"But if I have to choose one in particular, certainly was when I was about to leave Barcelona B and decided to stay instead.
"That season Van Gaal put me up into the first team and I eventually played more than 30 games for the club."
Goalkeeper Victor Valdes, currently training with Manchester United, also sang the praises of Van Gaal, claimed the Dutch boss was the initiator of the La Liga giants' golden era.
"Thank you to Louis van Gaal, for showing the courage necessary to gamble on a talent that only he could see. He began building this historic Barça side, which I have been privileged to be part of. My heartfelt thanks," Valdes said.
Van Gaal also handed first-team debut to Valdes, Xavi Hernandez and Andres Iniesta, who all went on to become crucial cogs in the Catalans' golden era.