Bryan Robson claims that Danny Welbeck has made a lot of positive progress for Manchester United this season, despite the striker struggling to find the back of the net for his side.
Welbeck has scored just twice for the Red Devils this season, but Ferguson has kept faith in the England international and has found that he can be useful in more ways than simply finding the back of the net.
And Robson believes that the 22 year old has indeed become a better player for United this season, starting over Wayne Rooney in the side's controversial loss to Real Madrid in the Champions League last 16.
"A few of the younger lads have progressed really well this season," he said in the Manchester Evening News.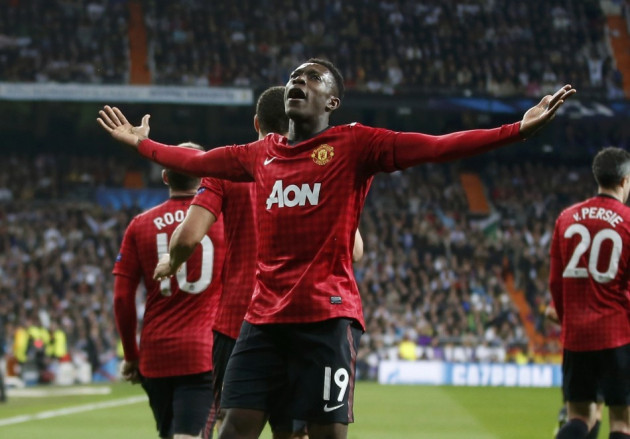 "But it was a measure of how well Danny has come on that the boss put him in the team ahead of Wayne Rooney last week.
"That was such a big decision but Danny has all the attributes you need, apart from being a natural finisher.
"The good thing about it is that is an area you can work on and improve. And I know Danny will do that because he is a keen lad with such a great mentality towards the game."
Welbeck's positioning in the side against Real Madrid brought up speculation that Rooney might be set to make an exit from United in the summer, but Robson says Ferguson made a similar tactical move in their 1991 Cup Winners' Cup victory with Brian McClair.
"The boss had not spoken about it at all until the team talk before the game, when he told Brian what he wanted," Robson explained.
"He was our centre-forward, but he had to do it [play in the same position Welbeck did against Real Madrid].
"We went on to win the game and the boss was proved correct.
"It was the same with Danny. It was a tactical decision, that is all. At big clubs they happen all the time and players have to abide by them.
"I realise the suggestion afterwards is that the boss has run out of patience with Wayne but I don't think that is the case at all.
"Purely and simply, he was trying to find the best way of getting into the next round and, but for one decision by the referee, I am sure it would have worked."