Manchester United forward Wayne Rooney says ex-England boss Sam Allardyce's comments after the national team's win over Slovakia last month left him "battered".
Allardyce said Rooney "played wherever he wanted" after the 30-year-old featured mostly in a deep midfield role in the 1-0 World Cup qualifying victory in Trnava on 4 September.
Rooney said Allardyce apologised to him on the flight back home for the comments, which appeared to suggest he had special privileges within the England set-up.
"He knew he made a mistake. He said that to me on the plane home. He understood that quite early and unfortunately he doesn't have the chance to rectify that," the England skipper was quoted as saying by the Guardian.
"Same came out and said I play where I want. I played exactly to instructions, and what was asked of me.
"I'll play wherever the manager wants me. I don't pick myself, I haven't ever picked myself. I didn't come in and say: 'I want to play here or there.' I played where I was asked to play.
"That was a big misunderstanding and I seemed to get slaughtered for it. I suffered from that. I got battered in many different ways when I felt it was actually a decent performance."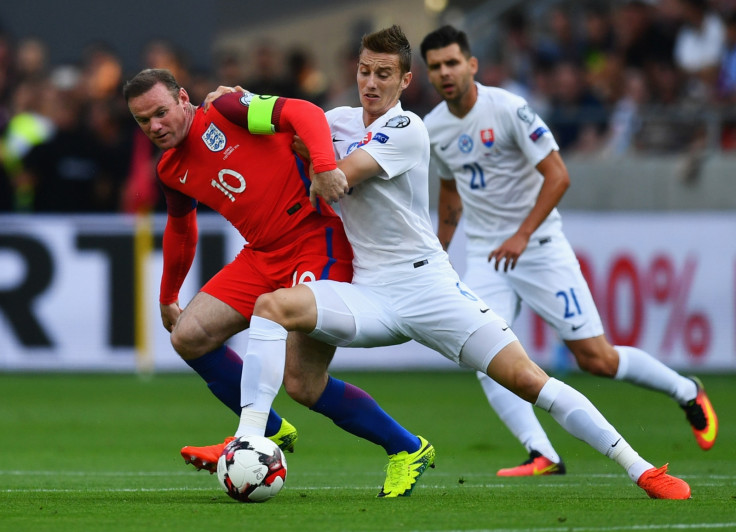 Rooney revealed he had not spoken to Allardyce since the 61-year-old left his post as England manager last month, following allegations he had offered advice on how to "get around" rules on third-party player ownership.
Gareth Southgate has taken over the England job on a temporary basis and has retained Rooney as his captain for the World Cup qualifiers against Malta and Slovenia.
"The last time there was a lot of speculation [about the captaincy] and it was good [Southgate] came up as it stopped the speculation," Rooney was reported as saying by the Independent.
"We had a chat. He hasn't been around the players that much and asked what it is like and how we can move forward as a team."