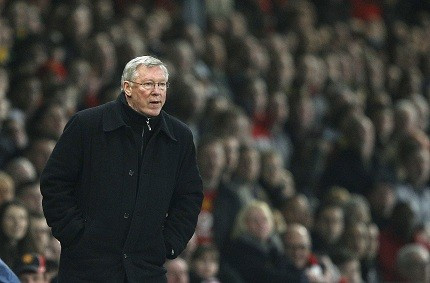 Sir Alex Ferguson has hinted that he is chasing 'two or three' players in preparation as the January transfer window falls upon the Premier League, but the Manchester United manager believes that they won't be available until next summer at least.
The club have been connected with a wide range of players, particularly to fulfil the midfield position left vacant by Paul Scholes at the end of last season, and while Ferguson is often coy at best on who he will sign, the Scot has admitted he has some targets in mind.
Wesley Sneijder in particular was linked with a move to United in the summer, but a deal never eventuated for the playmaker. Since the transfer window closed, the likes of Mario Gotze, Christian Eriksen and Kwadwo Asamoah have all been connected to the Red Devils as the January window rolls around.
But Ferguson said that while he has some ideas over who he wants to sign to improve the United squad, they won't be available in January, with summer targets looking more likely to be on Ferguson's wishilst.
"It is easy to say you are going to buy players but it is not easy to buy them for Manchester United, especially in January," he said.
"I do not see anyone who could make us a better team.
"There are two or three players but they are not available, so there is no point even going there."
Ferguson will no doubt keep fans and pundits alike guessing over which players the manager is targeting, with United historically secretive about which footballers they consider to be Old Trafford material.
Mario Gotze is an obvious name that will come up, with Borussia Dortmund insisting yesterday that they won't sell their prized gem until next season at least. Gotze is an Arsenal target, but has also been fielding interest from United for some time. His young age, coupled with skills in the midfield and up front, make him an apt target for the Red Devils as Ferguson considers adding to his young squad.
And Eriksen would also be a likely target for the club, but the 19 year old's contract with Ajax doesn't end until summer in 2014, meaning the club can drive a hard bargain for his signature if United come knocking.