Manchester United and Chelsea target Paul Pogba: Pavel Nedved plays down Juventus star's exit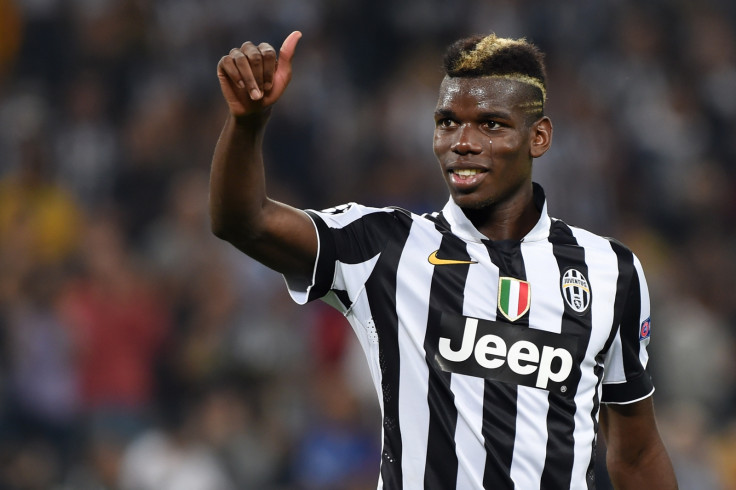 Juventus director Pavel Nedved has claimed even though agent Mino Raiola recently said Paul Pogba may leave Serie A in the summer, this is "a rushed affirmation" because he is under contract at his club.
Earlier in February, Raiola insisted the French starlet may leave the club later in 2015 should any potential suitor pay in excess of £85m to break the transfer world record.
"If the right time comes this summer, then it will happen. If it is not the right time, he could stay for another year or two," Raiola said while adding: "If there is one Mona Lisa in the world, and she is for sale, it will be a record price."
Chelsea, Paris Saint-Germain and Real Madrid are reportedly monitoring the situation, while Manchester United are said to be interested in bringing him back to Old Trafford after Pogba left the Premier League giants in the summer of 2012.
But when asked during an interview with Avvenire.it about Raiola's recent quotes, Nedved said: "I have heard that is almost certain he will not be at Juventus at the end of the season but it is a rushed affirmation because he is not out of contract.
"Paul is 21-years-old and here he has everything he needs to become an absolute champion. If then he'll ask us to go away, we'll talk."
Meanwhile, former Juventus midfielder Emerson has advised the French star against following his footsteps by leaving the club to join Real Madrid.
"Paul is a bit like the favourite son at Juventus. If I were him, I'd think ten times about leaving a situation like that. At Real Madrid or Barcelona he'd be starting from scratch and expected to prove himself very quickly," the Brazilian said.
"When I left Juventus to follow Capello to Spain, Juve were in a different situation than the current side. Now after some time and being a little bit older I would act differently. I was fine at Juve, I'm sorry I left."
© Copyright IBTimes 2023. All rights reserved.