Manchester United and City target Wesley Sneijder would be interested in a move to the Premier League, his agent has revealed, with the playmaker hoping to find a deal with a big club as his contract standoff at Inter Milan continues.
Sneijder has long been the target for numerous clubs around Europe, but his wage demands have caused problems with potential deals.
United in particularly were reportedly very close to doing a deal in the 2011 summer for Sneijder, but Sir Alex Ferguson denied that he was a realistic option for the club.
Since, Inter have insisted that Sneijder sign a new contract where he accepts a pay cut, and a January exit looks likely. Harry Redknapp made the sensational claim today that the Holland international had even been offered to QPR, but his agent Soren Lerby insists he will join a top club soon.
"He is absolutely not interested in QPR and we haven't heard directly from anyone there," he told BBC Sport.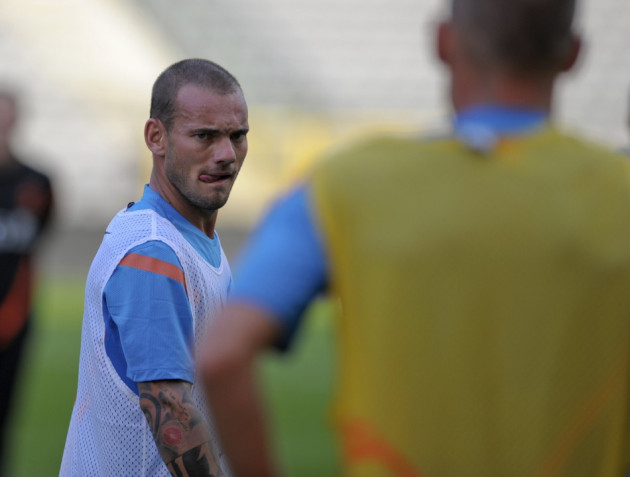 "England probably has the top league in Europe, so it could appeal, but Wes would want to play for a top team."
He continued: "Wesley is one of the best midfielders in Europe. He is fully recovered from injury and just loves to play football, so we need to find a solution to his situation with Inter.
"It's a very, very strange situation for all of us. We should know a lot more in the next week to 10 days."
Manchester City have been connected with Sneijder for some time now, and the big spenders would likely be one of only a few clubs in Europe who could afford his £200,000 in wages.