Former Manchester United stopper Roy Carroll believes that David De Gea deserves praise for how he's handled the pressure of being in the spotlight and continued to develop as a keeper.
De Gea made the move to Old Trafford in the 2011 summer, and was the most expensive keeper Sir Alex Ferguson had purchased in his 26 years at the club.
His first season was a shaky one, with some suggesting he was the difference between coming second in the title race to a Manchester City who harboured a much more established Premier League keeper in Joe Hart.
But the second season has seen De Gea become the undoubted number one and put in far more consistent performances. Now Carroll believes he will continue to improve after getting through the most difficult stages of his career.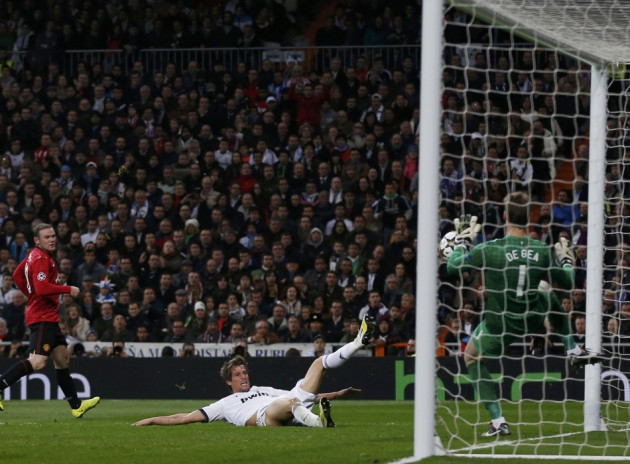 "He's done well for a young keeper. He's made mistakes, but everybody makes mistakes in football," Carroll told Talksport. "The problem is that if you make mistakes at Manchester United, everyone talks about it.
"I think he's kept his head this season. I've watched him and he's made some fantastic saves and nobody has really talked about them.
"You have to believe in your keeper and I think Ferguson does believe in him. That's what you want as a goalkeeper, that the manager trusts you.
"I think Ferguson speaks to him and I think he's done it a lot this season and it's telling from his performances over the past months."
De Gea's performances have helped place United in prime position in the table; the club are currently 12 points ahead of cross-town rivals and current title holders Manchester City. With that in mind, the young keeper looks set to win his first English title with the club in May.
But more work is cut out for him if he hopes to be part of Ferguson's plans in the future, with the side still looking to go further than their disappointing recent Champions League exits next season.