Dwight Yorke claims Manchester Unitedmust retain a four-pronged attack shold they wish to continue in their hunt for trophies.
Wayne Rooney and Robin van Persie have provided much needed firepower, while Javier Hernandez and Danny Welbeck have both played cameo roles to good affect this term.
And Yorke, who was part of a quartet alongside Andy Cole, Teddy Sheringham and Ole Gunnar Solskjaer which claimed the treble in 1999, says United will not be letting any of their stars go this summer as they hope to continue their success.
"Given the magnitude of the club, it is important that you have four strikers," Yorke told Manchester United's official website. "You can imagine having to play last week, this week and then next week which is too much for one striker, those days have left football.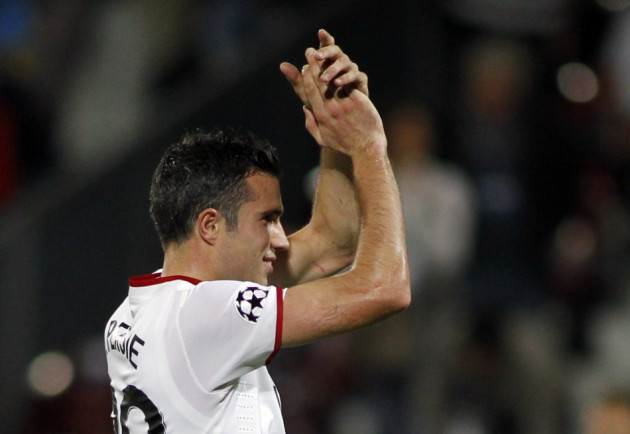 "It's key to have people who can come in and replace the quality that was there. In the modern day game, United are always chasing at least two trophies and you need rotation because it is impossible for any player to play every single game. It's the manager's nightmare to decide who should play."
United have endured a difficult last 10 days, having been ousted from the Champions League in controversial fashion and drawing with Chelsea in the FA Cup after being 2-0 ahead at half-time.
But Yorke believes the English giants are well versed in moving on from tough times and bouncing back.
"The manager knows his position because the players will be deflated and aware that they got knocked out of the European Cup, but that has gone now," he said. "Yes, you can lick your wounds for a few days but then you dust yourself off and the manager will emphasise that.
"He will have given the players reassurances and told them to 'focus on the job at hand', which is retaining the Premier League title. But the key is the manner in which we reclaim it. We don't want to bring it back to Old Trafford by just two or three points. Let's try and break the all-time record.
"In 2000, we won it by 18 points in April and those are the kind of benchmarks that you want to reach. Sir Alex has been through it all and this is nothing for him. It is his duty as a manager to reinforce that belief."