Manchester United's Last Appearance in Uefa League: Line-Ups and Highlights [VIDEO]
This is, perhaps, a rather unusual situation for a club like Manchester United to be in.
Accustomed as they are to being the very best in everything they do... to winning the most high-profile tournaments... to signing the best players... to scoring the most amazing goals... they will now have to push themselves to play in a competition that is distinctly regarded as a second-tier competition.
The UEFA Europa League, although its organisers would be loathe to admit, is an afterthought to the more prestigious and the more glamorous UEFA Champions League.
The former is where the sports galacticos (to borrow Real Madrid's iconic coinage of the word) strut their stuff. That is where, United, will feel, they belong. However, for now, for this season, they will have to be content with No. 2.
Manchester United prepare to play Dutch club Ajax, in the first leg of the first knock0out round of this season's Europa League, after failing to make the grade in the Champions League.
Did you know they haven't played at this level since 1995, when they were eliminated on away goals (2-2 after two legs) by Russian side Rotor Volgograd? The first leg, in Russia, finished goalless. Back at Old Trafford, Steve Bruce (yes... the same) was criminally guilty of two defensive lapses, allowing Vladimir Nidergaus and Oleg Veretennikov to put the visitors 2-0 up (2 away goals, that too).
The home side managed to come back to earn at least a draw, with a goal from Paul Scholes (who, incidentally, along with Ryan Giggs, is all that is left of that side) and, bizarrely, Peter Schmeichel in the 89<sup>th minute.
Here is a bit of a history lesson...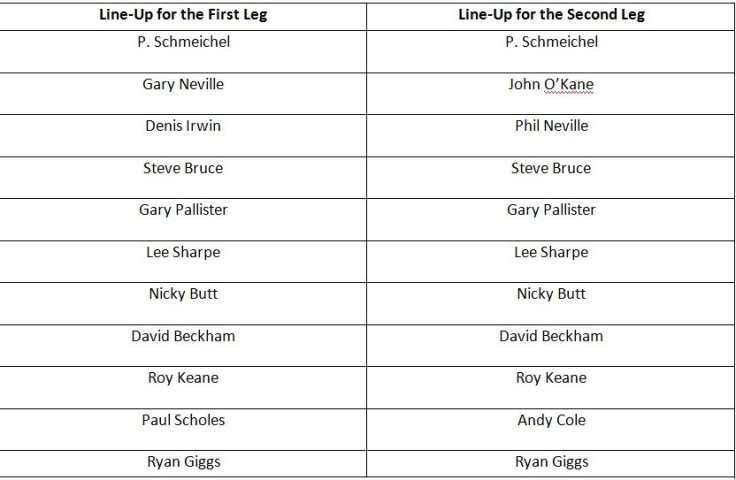 Check Out the Highlights of All the Goals...
© Copyright IBTimes 2023. All rights reserved.