Javier Hernandez has insisted that he did not check with the linesman because he believed his goal against Chelsea was offside. In fact, he claims it's purely instinctive.
Chicharito is renowned for playing on the very edge of the offside line, just inches from overstepping the mark. After scoring the winner in United's 3-2 win at Stamford Bridge, he said that it's simply "a habit that I have to look to the linesman."
Speaking to the United website, he continued: "It was a really difficult game because the final part of the first half they came on, but we were lucky we scored the last goal. Every time we play with our rivals to win the Premier League, every game is tough, so we're very happy we got the three points."
Hernandez also shrugged off the controversy surrounding his goal, which is his third in two matches for United.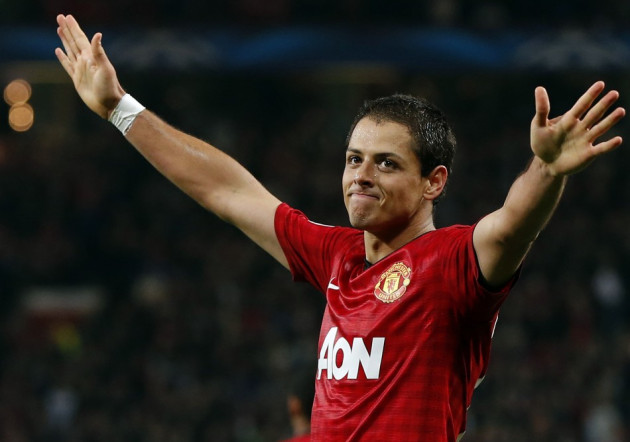 The striker appeared to be offside when he poked in United's winner, just minutes after referee Mark Clattenburg had sent off two Chelsea players, sparking fury among the home supporters.
However when asked if United were concerned about the referee's decisions, Hernandez replied "we don't care. We win, we have the three points. That was the only thing we had on our mind.
"Probably for some people it was very controversial, for other people not. For us, we won the three points and it is very difficult to come here to Stamford Bridge and take the three points, and we're very lucky and happy with that."
United are now just one point behind Chelsea in the table, and have won seven of their last eight matches.
The club looks forward to facing the Blues again in the Capital One Cup, and with Arsenal to play on Saturday, Ferguson's selections and squad rotation will be tested.