Javier Hernandez insists he isn't a stand-out star in the Mexico national side, with the Manchester United striker preparing to join his fellow countrymen for their World Cup qualifying matches.
The 23 year old, who has been dubbed a possible next Ole Gunnar Solskjaer by Red Devils' fans, is hoping to back up his performances for Mexico in the 2010 World Cup, just after he had signed with Sir Alex Ferguson and was yet to play in the Premier League.
And with two seasons in England under his belt now, the star believes that he is on level ground with his teammates, despite the hype surrounding his time at United.
"I am simply proud to be involved each time the Mexico squad is announced," he told the United website. "Whenever I'm mentioned, I do not feel differently to anyone else.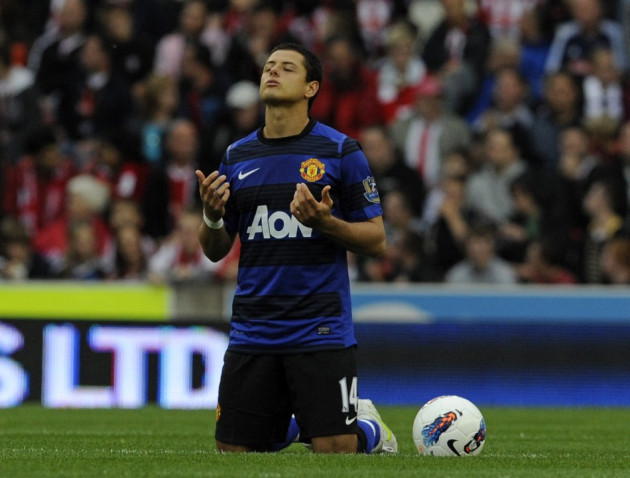 "I'm not a star, I feel the same as all my team-mates."
Hernandez had a fantastic debut season for United, but followed it up with patchy performances as a result of injury and competition with Danny Welbeck for an up-front place.
But right now Hernandez is not concerned with the shortcomings associated with his last season, and is fully focused on being a rock for Mexico as they aim to qualify for Brazil 2014.
"It's very important for us to get off on the right foot," he explained. "I've never played in the qualifiers as I missed them before the last World Cup."
Mexico face Guyana on the 8th of June, and then play El Salvador on the 12th. Hernandez can currently boast 23 goals in 34 international appearances, and will be looking to build on that when El Tri's campaign begins.