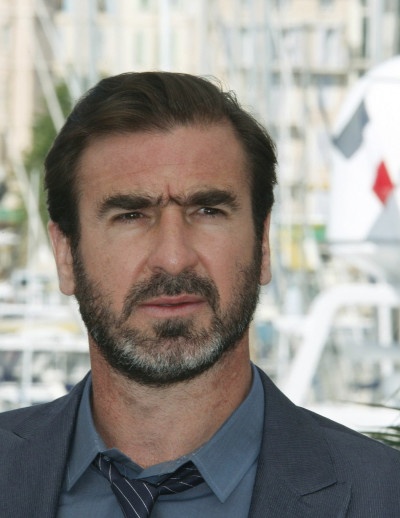 Former Manchester United footballer Eric Cantona has been arrested and cautioned for assaulting a man in London.
Cantona, 47, was arrested following an incident in the Primrose Hill area of the capital and taken into custody. His victim did not require medical attention following the incident.
The former Manchester United legend, who went into acting after retiring from the sport, was later cautioned and released.
A Met Police spokesperson said: Police were called to Regents Park Road, NW1, at 12.55pm on Wednesday 12th March, following reports of an assault.
"Officers from Camden Borough attended and a man in his mid-40s was arrested on suspicion of common assault.
"He was taken into custody and subsequently cautioned for common assault.
"The victim, a man, did not require medical assistance at the scene."
It is the second time Cantona has been charged with assault, 19 years after his infamous "kung-fu" kick on Crystal palace fan Matthew Simmons. He was originally sentenced to two weeks in jail, but this was later reduced to 120 hours community service.
He was also banned form the game for eight months and fined £10,00 by the FA.
At a press conference called later, Cantona gave what is perhaps his most famous quote, telling reporters: "When the seagulls follow the trawler, it's because they think sardines will be thrown into the sea."