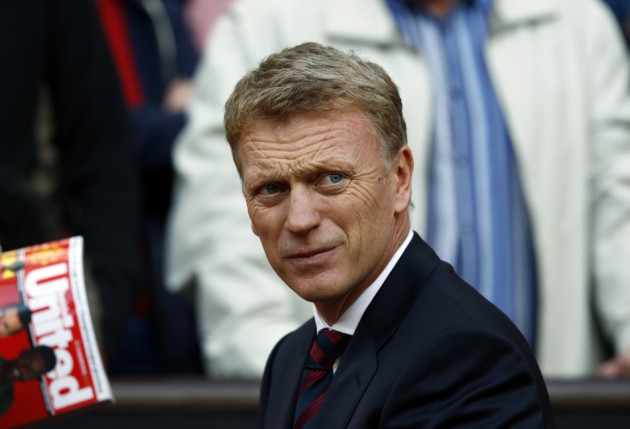 Sir Alex Ferguson has revealed how he decided to speak to David Moyes after witnessing Manchester United suffer their first loss of the season to bitter rivals Liverpool.
The former United boss has remained behind the scenes and has only attended one game this season, purposefully taking a back seat and allowing Moyes to take centre stage.
However, he admitted that he did reassure the new Manchester United boss after the loss to Liverpool when the new Manchester United boss came in for some criticism for claiming it was their best performance of the season.
"I enjoyed the Swansea game, United were terrific, but the Liverpool game was agony. I spoke to David about this after the Liverpool game," Ferguson told Sky Sports. "We've gone there over the years, 20-odd times, and played worse than that and won games, and I can't believe the criticism of United in that game.
"I thought David was right. They played well, could have done with a goal, but in the context of my experience of going to Liverpool, I can't remember when they hardly got in our box. I was frustrated with that because we deserved more."
Ferguson also admitted that he felt he made the right choice to retire from his post after 26 hugely successful years at Old Trafford.
"I've enjoyed it. Obviously some things you miss and some you don't. You miss the banter in the dressing room and the humour on the training pitch, and the relationships built up over long periods with so many of the coaching staff," added the 71 year old.
"Some things you don't miss - press conferences on a Friday played over and over again for the whole day. I've relaxed about retiring and I left at the right time. It was a great period of my life at United."
It is been a mixed start for Manchester United with a loss to Liverpool, and a toothless display in the 0-0 draw with Chelsea, but Moyes has been able to get the best out of Wayne Rooney who scored his 200th goal for the club in their 4-2 win over Bayer Leverkusen in the Champions League.
Rooney's future had been the subject of much discussion over the course of the summer after Ferguson informed the media that the striker had asked to leave the club. However, despite interest from Chelsea, he remained in Manchester and Ferguson is pleased to see him performing well.
"Wayne was fantastic," Ferguson stated after the Bayer Leverkusen performance. "I'm pleased to see that. He's got his energy back, his purpose to attack. As a director, I'm delighted to see him back to how we remember him."