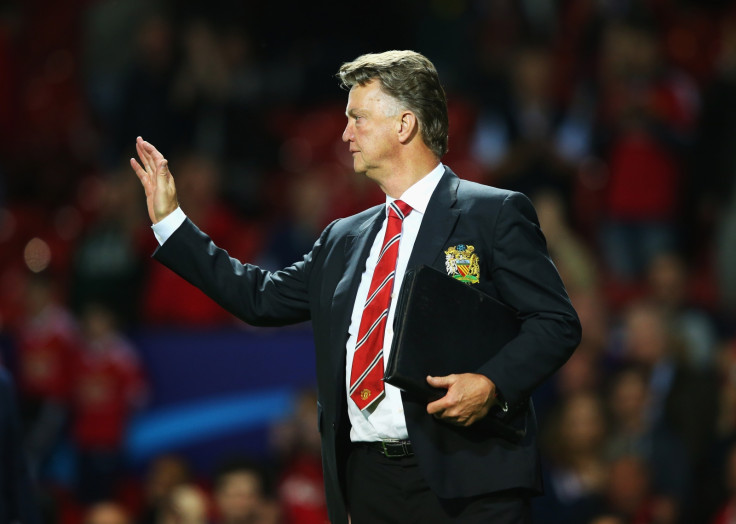 Louis van Gaal has said he is happy with the way his team meetings have worked following their 3-1 win over Liverpool at Old Trafford. The manager was under pressure after word got out that the players had approached him regarding his stringent training routines, but the Dutchman feels vindicated after the win.
David de Gea made his first start for Manchester United after signing a new four-year deal and was cheered vociferously by the crowd. However, the manager revealed that in spite of a tidy performance on the pitch he had some criticism for the player, which he would convey to the Spaniard.
"As a manager you are never satisfied," Van Gaal is quoted as saying by ESPN. "The fans are very satisfied, the fans are very pleased with David De Gea for example, but I have a criticism for him and I am sorry I have to say that. And that's for all the players."
The manager said his training sessions do not hinder the development of the team, but on the contrary helps them perform better as a unit. The Red Devils are currently third in the table and the manager is particularly pleased with their first goal, which came out of a set-piece right out of the training ground.
"I have to say the meetings about the set plays and the sessions about the set plays have paid off,'' he continued.
"So I am very happy because the first goal was the deciding goal. We have a lot of meetings, you know. I want to improve every individual, but because of that you also improve the team performance, which is what we are doing.
"It means a lot of meetings and a lot of training sessions. I have heard the words 'boring' and 'too rigid', but it is like that. I think that every player has to be very happy with his profession because he makes from his hobby his living. Then you have to show your professional attitude," he added.