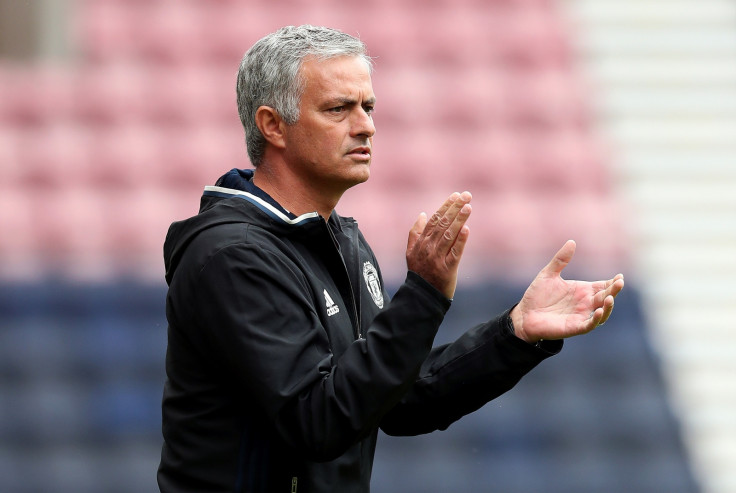 Manchester United manager Jose Mourinho believes Chelsea will have an advantage over the rest of the Premier League giants in the 2016-2017 title race this term due to his former sides lack of European football. Meanwhile, the Portuguese boss suggests that his new side will need a transitional period to move on from Louis van Gaal era to his own after admitting "some functional contradictions" with the Dutchman.
Leicester City surprised all during the 2015-2016 season by beating the Premier League giants for the title despite starting the campaign as candidates to be relegated. Mourinho refuses to rule out Claudio Ranieri's side for the tile as believes that the new competition will be more open than ever.
"If you want to say there are 20 candidates for the title, nobody will laugh. That is Leicester's legacy," Mourinho said during an interview with BT Sport. "If you want to focus in the big ones, Arsenal and Tottenham are basically stable. You have us and Manchester City with a new manager and some new players and, with a calendar, that doesn't much chance to train a lot."
The Foxes side benefitted of their lack of European football during the 2015-2016 campaign to succeed Chelsea as the Champions. Mourinho believes that this time Antonio Conte's could be the one to take advantage of this fact to clinch the title.
"Chelsea also have a new manager but without European competition. I look at Chelsea the same way I looked to Liverpool two seasons ago. To train Monday to Saturday, without a midweek game, without the pressure of European competition, the injuries and fatigue... it's a special vitamin for someone who wants to fight for the title," the boss predicted.
Mourinho has been given huge funds to bolster the United squad with Paul Pogba, Eric Bailly, Zlatan Ibrahimovic and Henrikh Mkhitaryan in a bid to put the club in contention for the Premier League after van Gaal's side ended last season finishing a disappointing fifth. Yet, the Portuguese boss suggests that he will need some time to make his new side click.
"The difficulty of the job for me is that I'm so different from Mr Van Gaal. I'm not saying I'm better, I'm saying different. When we [Mourinho and Van Gaal] played each other, Inter versus Bayern, in the Champions League final [in 2010], he said our teams are so different," the boss added. "When we play Manchester United against Chelsea, he was repeating the same, we are so different and for me to get a team under his ideas for two years, we are in the moment with some functional contradictions. The players have their own identity, but the best players find it easy to adapt to the managers ideas and principles.
"I am in the period where I need time, but we don't have time, so I think during the competition we are going to have to improve and every match, with every mistake we make, with every good thing we make too, it will be our learning curve."
One way or another Mourinho admits that the Red Devils will need to secure the top four in order to return to the Champions League.
"Manchester United have to be in the Champions League. It is obvious. The Champions League is empty when Man United is not there. Imagine a Champions League without Real Madrid, Barcelona... There are certain clubs where the Champions League is not the Champions League if they are not there. It's Man United's natural habitat. We have to get back."
"I wouldn't be happy (with just finishing in the top four). I would be happy with that but plus a greater evolution in the team in terms of our evolved football. Opening the door for in the next couple of years back to winning titles. I don't like to go to the players and tell them 'let's try to finish in the top four' – let's try to win every game. We don't and we know that, especially in this country, at this moment it is impossible for anyone. But to have that as a starting point, let's go to every game and try to win every game. But I think a big club like we are, we need to have this mentality."